Archives for Literary Criticism Book Publisher
Magazine Name: Vox Humana Books Website: www.voxhumana-books.com
Literary Book Publishers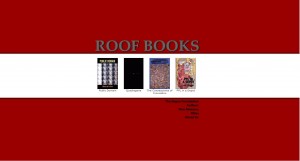 No submissions information on their site, but they do have contact information. From the publisher: "As publisher of ROOF BOOKS and SEGUE BOOKS, SEGUE now has over 70 titles...
Literary Book Publishers

From the founder: "A tremendous amount of writing, especially poetry and short fiction, is overlooked by publishers, large and small. You might wonder if maybe the publishers pass on...
Fiction Book Publishers