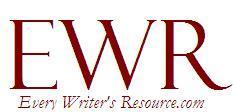 We have 2 ways for you to get listed. It is very simple. If you are a publisher, if you publish a zine, magazine, or if you are book publisher please either got to the link below and fill out one of our forms. If it is a personal site or a site not having to do with writing, writers, authors, do not contact us. You can post a free classified, but we will not list you at this time. To list a press or publications:
Magazines: click here!
Book Publishers: click here!