Buzzy Mag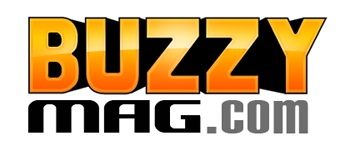 http://www.everywritersresource.com/literarymagazines/buzzy-mag/
B
Fiction
literary magazine
New and Interesting
Online Literary Magazine
Online Submissions
Romance
Science Fiction
Magazine Name: Buzzy MagTwitter: https://twitter.com/#!/buzzymultimediaFacebook: https://www.facebook.com/pages/Buzzy-Multimedia/158579604193527?ref=tn_tnmnWebsite: http://buzzymag.com/Editors Name: June WilliamsPrint publication?: NoMailing Address:: Buzzy Multimedia #1265603-B West Friendly Ave. Greensboro, NC 27410Email: info@buzzymultimedia.comCirculation: webSubmission Guidelines URL: http://buzzymag.com/submissions/Approx. Response Time?: 4-6 weeksHow often do you publish?: montlyYear Founded?: 2012Do you take online submissions?: YesInformation about your publication: Your Premiere Source...
Every
Writer
votenewmusic@yahoo.com
Administrator
I am the editor/owner of EWR, a writer, a publisher, and a teacher.
Literary Magazines