Futures Trading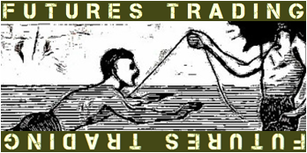 | | |
| --- | --- |
| Magazine Name | Futures Trading |
| Twitter | |
| Facebook | |
| Website | http://futurestradinglit.weebly.com/ |
| Editors Name | Caleb Puckett |
| Print publication? | Yes |
| Mailing Address: | |
| Email | futurestradinglit@yahoo.com |
| Circulation | |
| Submission Guidelines URL | http://futurestradinglit.weebly.com/about-submissions.html |
| Approx. Response Time? | One month |
| How often do you publish? | Quarterly (May, August, November, and February) |
| Year Founded? | 2013 |
| Do you take online submissions? | Yes |
| Information about your publication | Futures Trading presents forward-facing literary exchanges among singular possessives. Discover verse and prose capable of advancing your personhood status well into tomorrow. |
| What type of submissions are you looking for? | Futures Trading finds value in all manner of literary manifestations, especially if they're forward-facing in nature. For our "Exchanges" area, we accept submissions of 3-5 prose and/or verse pieces. For our "Interests" area, we accept single interviews or reviews of up to approximately 500 words. |
http://www.everywritersresource.com/literarymagazines/futures-trading/
Art
F
Fiction
literary magazine
Literary magazine in Print
New and Interesting
Non-fiction
Online Submissions
Poetry
Print magazine/Online Submissions
Magazine Name Futures Trading Twitter Facebook Website http://futurestradinglit.weebly.com/ Editors Name Caleb Puckett Print publication? Yes Mailing Address: Email futurestradinglit@yahoo.com Circulation Submission Guidelines URL http://futurestradinglit.weebly.com/about-submissions.html Approx. Response Time? One month How often do you publish? Quarterly (May, August, November, and February) Year Founded? 2013 Do you take online submissions? Yes Information about your publication Futures Trading presents forward-facing literary exchanges among singular possessives. Discover verse and prose capable of...
Every
Writer
votenewmusic@yahoo.com
Administrator
I am the editor/owner of EWR, a writer, a publisher, and a teacher.
Literary Magazines