Sassafras Literary Magazine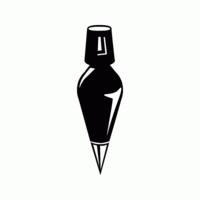 | | |
| --- | --- |
| Magazine Name | Sassafras Literary Magazine |
| Twitter | |
| Facebook | |
| Website | http://sassafrasmag.wordpress.com |
| Editors Name | Miranda Holmqvist |
| Print publication? | No |
| Mailing Address: | |
| Email | sassafrass@outlook.com |
| Circulation | |
| Submission Guidelines URL | http://sassafrasmag.wordpress.com/submit/ |
| Approx. Response Time? | 2 weeks |
| How often do you publish? | Weekly |
| Year Founded? | 2013 |
| Do you pay? | No |
| Do you take online submissions? | Yes |
| Information about your publication | Sassafras Literary Magazine is that one peculiar friend. This littlest litmag in the world is looking for contributors: writers, poets, visual artists, magicians. The online magazine will be updated with a new digital issue every Monday. (In the future we would like to present a chapbook and a small print edition, but this will not be possible during the first 6 months.) |
| What type of submissions are you looking for? | Poetry: 1-2 poems of 1-20 lines Fiction: Flash fiction up to 1000 words, flashling 10 to 500 words Nonfiction: Narrative, interview, fact box (make it count!), memoir moments (one scene) creative lists and first pages of novels to come Other: Science illustration, amazing Q & A's, music playlists with caption, time documents Art : Digital collage, photo, drawings, letterheads, selfies (if unique), doodles and charts, if artful |
| Tell us about upcoming events or contests | We will have a 'readers choice' competition online for the first issue once we have a solid collection of submissions. Please submit, and share the call for submissions! |
http://www.everywritersresource.com/literarymagazines/sassafras-literary-magazine/
Fiction
literary magazine
New and Interesting
Non-fiction
Online Literary Magazine
Online Submissions
Poetry
S
Magazine Name Sassafras Literary Magazine Twitter Facebook Website http://sassafrasmag.wordpress.com Editors Name Miranda Holmqvist Print publication? No Mailing Address: Email sassafrass@outlook.com Circulation Submission Guidelines URL http://sassafrasmag.wordpress.com/submit/ Approx. Response Time? 2 weeks How often do you publish? Weekly Year Founded? 2013 Do you pay? No Do you take online submissions? Yes Information about your publication Sassafras Literary Magazine is that one peculiar friend. This littlest litmag in the world is looking for...
Every
Writer
votenewmusic@yahoo.com
Administrator
I am the editor/owner of EWR, a writer, a publisher, and a teacher.
Literary Magazines