The Poetry Box Horror & Dark Poetry Magazine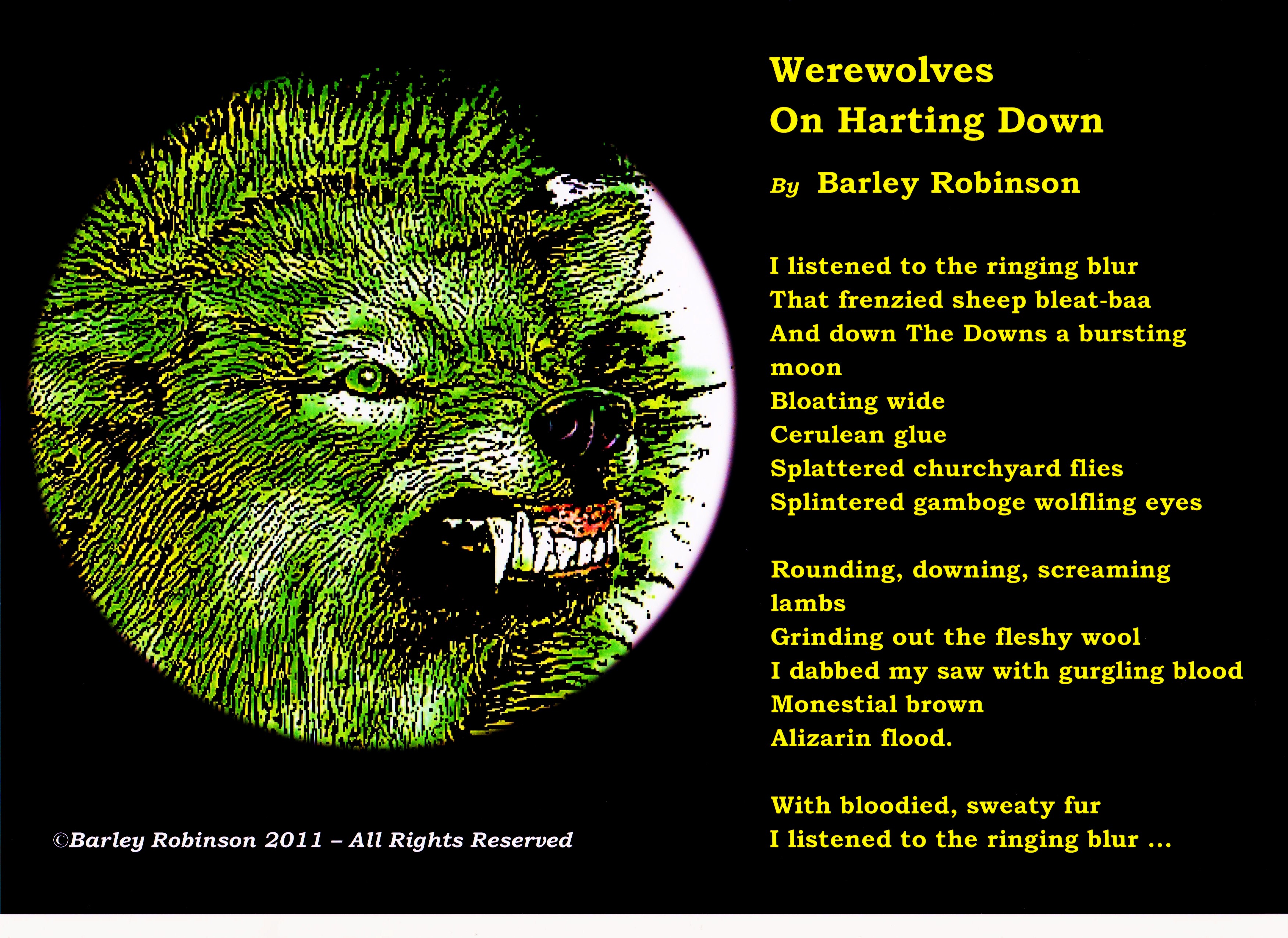 | | |
| --- | --- |
| Magazine Name: | The Poetry Box Horror & Dark Poetry Magazine |
| Twitter: | ? |
| Facebook: | ? |
| Website: | http://ThePoetryBox.co.uk |
| Editors Name: | LK Barley Robinson |
| Print publication?: | Yes |
| Mailing Address:: | The Poetry Box \'Ramshackles\' Nyewood Petersfield Hampshire GU31 5JA |
| Email: | FairytaleRhymes@aol.com |
| Circulation: | First Edition April 2012 |
| Submission Guidelines URL: | http://www.ThePoetryBox.co.uk |
| Approx. Response Time?: | 14 Days |
| How often do you publish?: | Monthly |
| Year Founded?: | 2012 |
| Do you take online submissions?: | No |
| Information about your publication: | The Poetry Box Horror, Gothic-Horror and Dark Poetry ScrapBook Magazine is being launched by LK Barley Robinson (Award-Winning Horror Poet, Verse-Fabulist and Author) in April 2012. To launch the magazine, The Poetry Box International Horror and Dark Poetry Silver Cup Trophy Competition 2012 was Announced in January 2012 and currently has submissions from around the globe. The Winners and Finalists Poetry and Verse will be published in the First Edition (Publication Date: 30 April 2012) – and Submissions from all Horror, Gothic-Horror and Dark Poets are welcomed for our subsequent Editions. |
| What type of submissions are you looking for?: | Horror, Gothic-Horror and Dark-Theme Poetry and Verse Max Line Length: 60 Lines – not including the Title Black and White Illustrations |
| Tell us about upcoming events or contests: | The Poetry Box International Horror and Dark Poetry Silver Cup Trophy Competition 2012 was Announced in January 2012 and currently has submissions from around the globe. The Winners and Finalists Poetry and Verse will be published in the First Edition (Publication Date: 30 April 2012). Details of the Competition can be found on the website. The Poetry Box Studio was Founded in 2010 by LK Barley Robinson as a Display of Horror and Dark Poetry Prints, Posters and Chapbooks – and also includes a Display of OOAK Horror Dolls – a private Collection (www.DevilDolls.co.uk) – and Halloween Props. The Poetry Box Studio is also a rural outdoor venue for the live performance of Horror, Gothic-Horror and Dark-Themed Poetry to the public – and is open every Wednesday and Monday morning from 9am-1pm. Admission is Free. |
http://www.everywritersresource.com/literarymagazines/the-poetry-box-horror-dark-poetry-magazine/
Art
Fiction
Horror Magazines
literary magazine
New and Interesting
Online Literary Magazine
Online Submissions
P
Poetry
Magazine Name: The Poetry Box Horror & Dark Poetry Magazine Twitter: ? Facebook: ? Website: http://ThePoetryBox.co.uk Editors Name: LK Barley Robinson Print publication?: Yes Mailing Address:: The Poetry Box \'Ramshackles\' Nyewood Petersfield Hampshire GU31 5JA Email: FairytaleRhymes@aol.com Circulation: First Edition April 2012 Submission Guidelines URL: http://www.ThePoetryBox.co.uk Approx. Response Time?: 14 Days How often do you publish?: Monthly Year Founded?: 2012 Do you...
Every
Writer
votenewmusic@yahoo.com
Administrator
I am the editor/owner of EWR, a writer, a publisher, and a teacher.
Literary Magazines