The Whistling Fire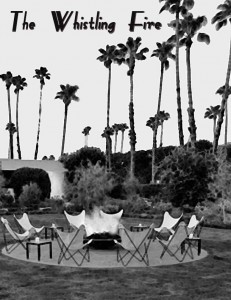 Magazine Name:
The Whistling Fire
Website:

www.whistlingfire.com

Editor:
Bryan Burch,

Lauren

Cummings, Jennifer McCartin, Chera King
Mailing Address:
Email:

whistlingfire@gmail.com

Circulation:
Submission Guidelines:

http://whistlingfire.com/submission-guidelines/

Approximate Response Time
2 weeks
Publishes:

Every Thursday

Year Founded:
2009
Online Submissions?
Yes
Information about your publication:
Conceived in December 2008 as a collective effort of MFA students, The Whistling Fire provides a forum where fresh voices share creative works of fiction, nonfiction, and poetry. We encourage writers with an eye toward publication to submit their works or works in progress, as we wish to showcase a diverse array of styles and voices. We encourage our readers to comment on posted works in the spirit of

constructive criticism

.

Positive feedback

is always welcomed; constructive

literary criticism

is encouraged. Our aim is to encourage the

writing process

.
What type of submissions you are looking for:
The Whistling Fire accepts poetry, short fiction and nonfiction, and excerpts from longer works. We also welcome experimental pieces. We only ask that writing is limited in length to 1500 words.
Information on Contests:
In celebration of our first anniversary, this February we will be posting work focused on birthdays, anniversaries, and auspicious events that have come full circle. Send your submissions of poetry, fiction, and nonfiction of 1500 words or less to whistlingfire@gmail.com. Email attachments are fine, please indicate if work is to be considered for our

Anniversary

Theme as opposed to general submissions, send work formatted the way you wish ! it to appear on the site, include your name and genre in subject line. Work will be accepted until

Feb 25th

.