The Writing Disorder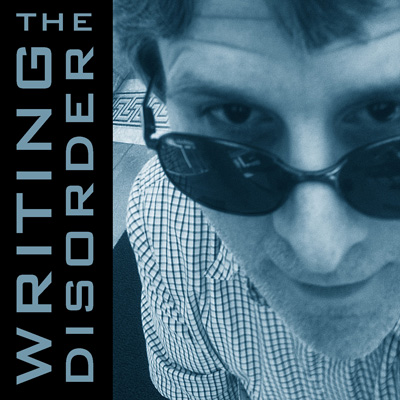 | | |
| --- | --- |
| Magazine Name: | The Writing Disorder |
| Twitter: | ? |
| Facebook: | https://www.facebook.com/groups/271039256647/ |
| Website: | http://www.thewritingdisorder.com/ |
| Editors Name: | C.E. Lukather |
| Print publication?: | No |
| Mailing Address:: | P.O. Box 93613 Los Angeles, CA 90093 |
| Email: | info@thewritingdisorder.com |
| Circulation: | 10,000 |
| Submission Guidelines URL: | http://www.thewritingdisorder.com/submit.html |
| Approx. Response Time?: | Six months |
| How often do you publish?: | Quarterly |
| Year Founded?: | 2009 |
| Do you take online submissions?: | Yes |
| Information about your publication: | The Writing Disorder is a quarterly online literary journal devoted to literature, art, and culture. We're based in Los Angeles, California, USA. The mission of our journal is to showcase new and emerging writers ? particularly those in writing programs ? as well as established ones. We feature new fiction, poetry, nonfiction, art, interviews and reviews. Although we strive to publish original and experimental work, The Writing Disorder remains rooted in the classic art of storytelling. |
| What type of submissions are you looking for?: | We have no specific guidelines for length or content. Looking for new fiction, poetry, nonfiction and art. Send us your best work. |
| Tell us about upcoming events or contests: | Taking submissions for our spring, summer, fall and winter editions. |
http://www.everywritersresource.com/literarymagazines/the-writing-disorder-2/
Art
Fiction
literary magazine
New and Interesting
Non-fiction
Online Literary Magazine
Online Submissions
Poetry
W
Magazine Name: The Writing Disorder Twitter: ? Facebook: https://www.facebook.com/groups/271039256647/ Website: http://www.thewritingdisorder.com/ Editors Name: C.E. Lukather Print publication?: No Mailing Address:: P.O. Box 93613 Los Angeles, CA 90093 Email: info@thewritingdisorder.com Circulation: 10,000 Submission Guidelines URL: http://www.thewritingdisorder.com/submit.html Approx. Response Time?: Six months How often do you publish?: Quarterly Year Founded?: 2009 Do you take online submissions?: Yes Information about your publication: The Writing Disorder is a quarterly online literary journal devoted to literature, art, and culture. We're based in Los...
Every
Writer
votenewmusic@yahoo.com
Administrator
I am the editor/owner of EWR, a writer, a publisher, and a teacher.
Literary Magazines