Archives for Johnson
When it's all said and done, only a simple truth remains. This applies to so many situations, it's not even funny. For my situation, it definitely isn't funny... Not...
Johnson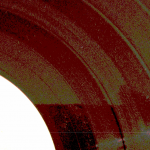 Raymond Eliot Beasley – his wife Ellen always summoned the full name – was up in the attic playing worn records in his dust-webbed playroom.
Featured