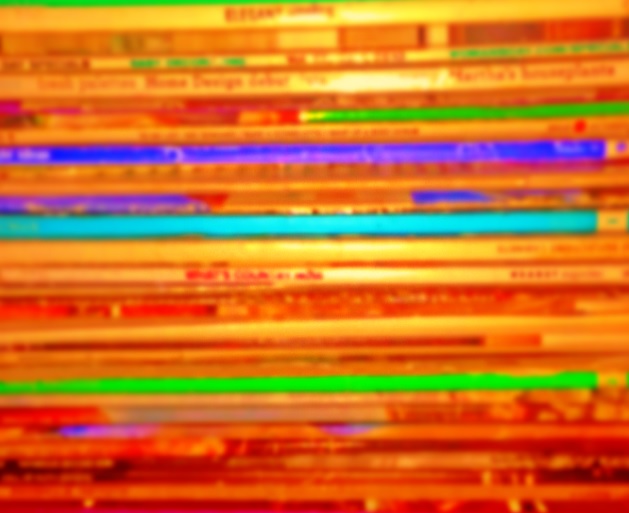 This Best Online Literary Magazines list is being rewritten. It has been moved from our old site. This list along with our Top 50 literary magazine list has gotten a lot of attention. Atlantic Monthly wrote in an issue last year that they hoped "rank and file" lists of magazines wasn't a trend that would continue. That is not saying they were referring to us or had ever heard of our little list, but we believe it is important for these lists to exist. We are at this right now writing a new list. It is due out soon. We know some of these magazines have expired…
Find a complete listing of literary magazines here
For a very long time literary magazines were short print run issues that only dared to be different because they wanted to. They were pressured by the established writing community, universities, and even money constraints to stay on the norm for as long as it lasted. With the advent of the internet and with so many voices and such large audiences for the taking, it is our goal and we believe should be the goals of others to push the gatekeeper to continue to do the different and riskier thing that helps writing and writers. We hope all who have a voice will continue to reward and pressure literary magazines to continue to be different, be better, and shape the face of literary writing. If you are on this list you are welcome to use the logo below to show your readers.
How dare you write a list like this. What good does it do?
We could, of course, just alphabetically list magazines here that we feel are among the best. It is of course subjective, but we feel by placing these magazines in an order we are honoring what they publish and what they are attempting to accomplish. These are the best of the best ONLINE literary magazines. They have do not have counter part that is consistently published in the real world. This means their main source of readership and reputation comes solely from web publishing. We used the following criteria:
What do they do for writers?
Do they accept all writing and publish new writers? Do they promote the state and wellbeing of writing on the web?
What have they done for writing on the web?
Did they make headway for writing and respect on the web? Do they help writers and other web publications just publishing?
What do they bring to readers?
Do they publish great writing? Do they publish in a timely fashion? Do their new writers go on to bigger and better things? What is their readership? Are they well-known?
Do they take risks that have paid off?
Have they risked anything for writing and made the better the craft and the state of publishing?
We have a couple of newcomers to the list, and we believe the state of literary writing is ever improving. If you want to see all of the list, click on the link "Top Online Literary Magazines" below. All of the magazines on this list are outstanding. They are all worth reading, submitting your work to, supporting with a donation. Visit them and sign up for their mailing lists. We hope this list is much improved, and we have suppled more information with each magazine to make them easier to find and our list more useful to you. Tell us that you think below or you can discuss this list on our message boards.
20 Best Online Literary Magazines
 Narrative Magazine http://narrativemagazine.com
Edited by Carol Edgarian and Tom Jenks two well-established editors, the publication is making a real run at being a "big time" literary magazine on the web. Not many publications in print or online have been able to be successful AND keep creative content as their bread and butter. Narrative is attempting to do just that. They are working week after week to bring great writing to the web and to promote writers. It is like the Atlantic Monthly depending on fiction and poetry first and articles second. Narrative acquired long time print magazine Story Quarterly and is now carrying out a literary tradition by bringing that writing to the mainstream. They are doing something amazing and worthwhile for writers and every writer on the web should support them.
Here you have former editors and writers who have worked for or published in publications like Esquire, GQ, and Vogue who are trying to bring great writing on the web like never before. The site states, "Narrative was founded in 2003 with the idea of exploring what could be done with quality literary publishing on the Internet. At that time nothing existed online that could stand alongside well-established literary periodicals, but it was clear that unless writers moved onto the Internet they would soon be marginalized."
They do it right, and they are working very hard to promote writing as a mainstay of the web. Read them, subscribe and visit often. They are number 1 on our list for both their content and their vision. They could, if they were in print, be at the top of our print magazine list as well.
Slate http://www.slate.com
To be honest we have been reluctant to put Slate on this list. They are not really a literary magazine. They are a general interest magazine, and like The Atlantic or the New Yorker we are not crazy for publications that use poetry and fiction to boost their intellectual content, but spend little time featuring the works. What we mean is we do not like to have to dig for creative content. We believe these magazines The Atlantic, The New Yorker, Playboy, honor creative writing by publishing it, but it is such a small part of what they do it is hard to count them among "literary magazines."
Slate does publish much more content than creative writing, but they are a daily magazine. At this point monthly they may publish more fiction and poetry than many of the online literary magazines on this list. They have an Alexa ranking of 1,195 and if you want to mail a poem anyone can do so, and it is mailed directly to Robert Pinsky former Poet Laureate. We have to give it to this magazine. They are one of the best and they have been around since 1997. They are making writing and literature better on the web. If they were more focused on writing they would be hands down the best literary publication the web. Right now it is a little difficult to find the poems and fiction they publish. Work has been published from the journal in Best American Poetry.
Exquisite Corpse http://www.corpse.org/
The site started in 1983 as print journal founded and edited by poet legend Andrei Codrescu. The Corpse moved from print to online in 1999. At the time print magazines were still turning their noses way up at online publishing. Those of you who followed online publishing might remember this is the time Solon.com was just starting to gain a wide readership and gave the entire magazine and newspaper industry pause. For hardcore literary writers finding the Exquisite Corpse listed among those journals published solely online. It was a great academic journal. This wasn't the Mississippi Review sticking its toe in the waters of online publishing. This was a full out plunge into the future.
Why is this a big deal? Literary fiction writers and poets do tend to be trailblazers. They many times will take writing in all different directions. They will risk form and content even style at times, but they will not throw away good writing for nothing. Well established poets want at least recognition, and fiction writers, if you can believe it, want money! Not many start-up publications on the web could afford to pay, and it took a magazine like the Corpse and Codrescu the help change the mind set of writers and universities. The publication always publishes great works, and simply it has done a lot for online literary publications.
La Petite Zine 
We have said before that we do not like to see magazines judge writers by their bios, but looking at La Petite Zine for more than 2 minutes will tell you that the best of the best are submitting work to this online journal. Writers here publish with Tin House, Swink, American Letters and Commentary, and on and on. If you throw a stone on this site you hit a writer who has been published in an outstanding literary magazine. If this was all they do, it might honestly disqualify them from this list, but it isn't. You can find many writers on the site who are publishing for the first time. The quality of work of both well-known and unknown writers is outstanding. Not enough can be said about the impact of a magazine like this on the status of online publications. This is why it has made it into the top 5.
The journal doesn't boast its status, so it is easily overlooked. Their "about us" page consists of a picture of a sign that says "throw nothing into the sea," and nothing more. The editors are a little flippant in revealing info about the journal, but they don't have to. The work speaks for itself. Est. 1999 appeared in BAP in 2004.
Mudlark http://www.unf.edu/mudlark/
It is a unique look at publishing on the web. They are more or less an electronic chapbook publisher, but think of them as the most widely circulated chapbooks in the history of chapbooks. The site, starting in 1995, is a pioneer of literature and good writing on the web. It is always a great read, and it preserves and promotes the spirit of literary writing at its best. Chapbooks have always been a handshake between a poet and some readers, this site represents a poet standing at the door of a football stadium greeting each person as they enter. It is hard to say how many times the first chapbook of Mudlark has been read, it dwarfs all other chapbook publications we are sure.
Mudlark is one of the reason online literary publishing has been able to gain the respect it has.
Slope http://www.slope.org/
Est. 1999 and is hands down one of best publications online. They were included in Best American Poetry in 2002. They always have a literary magazine outlook on things. It could be said they look at literature and writing in the right way, for example from their site, "We are invested in you as poets and as people, but we do not care about your credentials, and neither do your poems. Please do not include a bio. Your poems should be the events through which we come to know you." They have published known writers, but it takes a lot to have an eye for work that is able to define a publication as outstanding over and over without worrying about the bios. Many zines and magazines claim to do this, but it is honestly a rarity.
failbetter.com
They are always publishing great work and making great in roads for women writers on the web. They are one of the online literary magazines on the web that are setting standards for literary magazines of the future. It was not so long ago that print magazines were turning up their noses at publications on the web, failbetter.com and other zines on this list have helped to change that view.  As of  1/08/09 their Alexa ranking was 571,792. This dwarfs other outstanding print magazines on the web like Tin House, Iowa Review, and the Mississippi Review. It may not seem like a big deal, but it translates into far more readers.
From their site: "failbetter.com is an online journal that publishes original works of fiction, poetry and art." Work from site has appeared in Best American Poetry, and they have been recognized by the Pushcart awards.
Evergreen Review http://www.evergreenreview.com/
Est. 1959 as a print publication that ended in the 1973. It was reincarnated as an online literary magazine in 1999. Generally it's a wonderful read. The Wikipedia article on the Evergreen Review states,
"Evergreen Review debuted pivotal works by Samuel Beckett, Jorge Luis Borges, Charles Bukowski, William Burroughs, Marguerite Duras, Jean Genet, Allen Ginsberg, Gunter Grass, Jack Kerouac, Norman Mailer, Henry Miller, Pablo Neruda, Vladimir Nabokov, Frank O'Hara, Kenzaburo Oe, Octavio Paz, Harold Pinter, Susan Sontag, Tom Stoppard, Derek Walcott and Malcolm X. United States Supreme Court Justice William O. Douglas wrote a controversial piece for the magazine in 1969. Kerouac and Ginsberg regularly had their writing published in the magazine."
The magazine was pivotal and outstanding, and now the online magazine is carrying on the tradition.
A Public Space http://apublicspace.org/
Founded by one of the Editors fo The Paris Review, A Public Space has been winning awards from the beginning. They have a large online publication, and we feel they are one of the best, if not the best new publication on the web.
Big Bridge http://www.bigbridge.org/index.htm
Est. 1997 and is always publishing great writers. They are what a literary magazine should be. The magazine publishes great works from new authors. They are opinionated, radical, love the arts and writing and promote our better angels.   "Big Bridge, a webzine of poetry and everything else, welcomes submissions. If we like it, we'll publish it. We're interested in poetry, fiction, non-fiction, essays, journalism, and art of all kinds (photographs, line drawings, performance, installations, siteworks, comix, graphics, you get the picture)."
Carve Magazine http://www.carvezine.com/
Carve Magazine magazine is new to the list. Est. in 2000 they have been consistently publishing work that just keeps getting better. They have also become very well-known in writer's circles for their "Raymond Carver Short Story Contest." Since the inception of this contest the magazine has been getting ever more attention. The site reads, "Carve seeks to publish outstanding literary fiction and to strengthen its ties in the literary community. Though online-literary magazines are not the "norm," we at Carve believe that with time and consistent publishing of quality work, we can attain the same level of reputation enjoyed by print magazines." We believe they already do rival print magazines considering they have better web traffic than the Mississippi Review according to Alexa.
Timothy McSweeney's Internet Tendencyhttp://www.mcsweeneys.net/
Est. 1999 and is one of the best online publications on the web. It has published many outstanding authors, is tremendously popular. "TIMOTHY MCSWEENEY'S INTERNET TENDENCY IS AN OFFSHOOT OF TIMOTHY MCSWEENEY'S QUARTERLY CONCERN, A JOURNAL CREATED BY NERVOUS PEOPLE IN RELATIVE OBSCURITY, AND PUBLISHED FOUR TIMES A YEAR." They are open for submissions and truly a fun read.
The Cortland Review http://www.cortlandreview.com/
Work from The Cortland Review was selected in 1997 to be included in Best American Poetry. It has also been honored as one of the Forbes "Best of The Web." The site reads, "The Cortland Review publishes poetry and short fiction, both solicited and by open submission. Essays, interviews, and book reviews are solicited and/or queried and approved before submission."
Est. 1997 and has published many outstanding poets. Their website boasts 350,000 visits a month.
Mad Hatters' Review http://www.madhattersreview.com
"Mad Hatters' Review, a bi-annual online multimedia magazine staffed solely by mad hatters, welcomes writings that address psychosocial issues, the pollution of minds, hearts, bodies and nature. We also welcome purely aesthetic pieces, packed with surprising images and whimsical wordplays. The name of our bi-annual reflects our view of the world as essentially demented and nonsensical, too frequently a nightmare or "non-dream" that needs to be exposed to the light for what it is, as well as what it is not. However, we, as artists, can also see another side of this world by voyaging into our own unique terrifying and joyful wonderlands and sharing our visions with others."
Est. 2005. The Mad Hatter's Review is by far the youngest magazine on our list, but it has a lot to offer. They publish fiction, art, music, and poetry. It is an interesting site with many editors to keep it safe. They pride themselves on having a new way of a approaching web publishing, and they maybe right. This site is packed with multimedia maybe a new look at the way to bring you a web magazine.
The 2River View http://www.2river.org
We cannot stress enough that this zine is one of the very best! The following is taken from their submissions page:
"The 2River View is published four times a year. The reading period for each issue is as follows:
| | |
| --- | --- |
| June 1 – August 31 | Fall Issue |
| September 1 – November 30 | Winter Issue |
| December 1 – February 28 | Spring Issue |
| March 1 – May 31 | Summer Issue |
2River considers unpublished poems only. An unpublished poem is one that has not appeared in any form of print or digital media, including personal or public blogs. A poem from a private, online workshop, however, would be considered, as long as the final version of the poem does not appear in a public space."
Est. 1996, and for the last 11 years Richard Long has been publishing high quality work from many great authors. The journal does not get the recognition it deserves.
Stirring http://www.sundress.net/stirring/
Stirring is "a monthly literary magazine that publishes poetry, short fiction, creative nonfiction, and photography. Our only stipulation is that your work resonate. Before submitting, we suggest that you read several of our recent issues to get a taste for what we like to publish." Est. 1999 and has consistently published great work.
Café Irreal http://home.sprynet.com/~awhit/
Café Irreal. Est. 1999 and is one of the best online literary magazines for fiction. They consistently publish great work.
The Barcelona Review http://www.barcelonareview.com
They are "the Web's first electronic review of international, contemporary cutting-edge fiction in English/Spanish/Catalan multilingual format. (Original texts of other languages are presented along with English and Spanish translations as available.  We now also have our fourth French translation from the English and plan to have more in the future."
The site publishes in 3 languages and was established in 1999. It has some outstanding fiction listed here. Stop by. They also have online submissions.
Shampoo Poetry http://www.shampoopoetry.com/
Est. 2000 and is always publishing great poetry. The zine is highly sought after.
Est. 1995 and is a literary constant on the web. They are always publishing good work. It is said to be "One of the best-known ezines for poetry and fiction. Includes interviews with writers, "interactive" poetry." They have a login for submissions and being part of the community.