Center One Publishing
Website
http://www.centeronepublishing.com
From the Publisher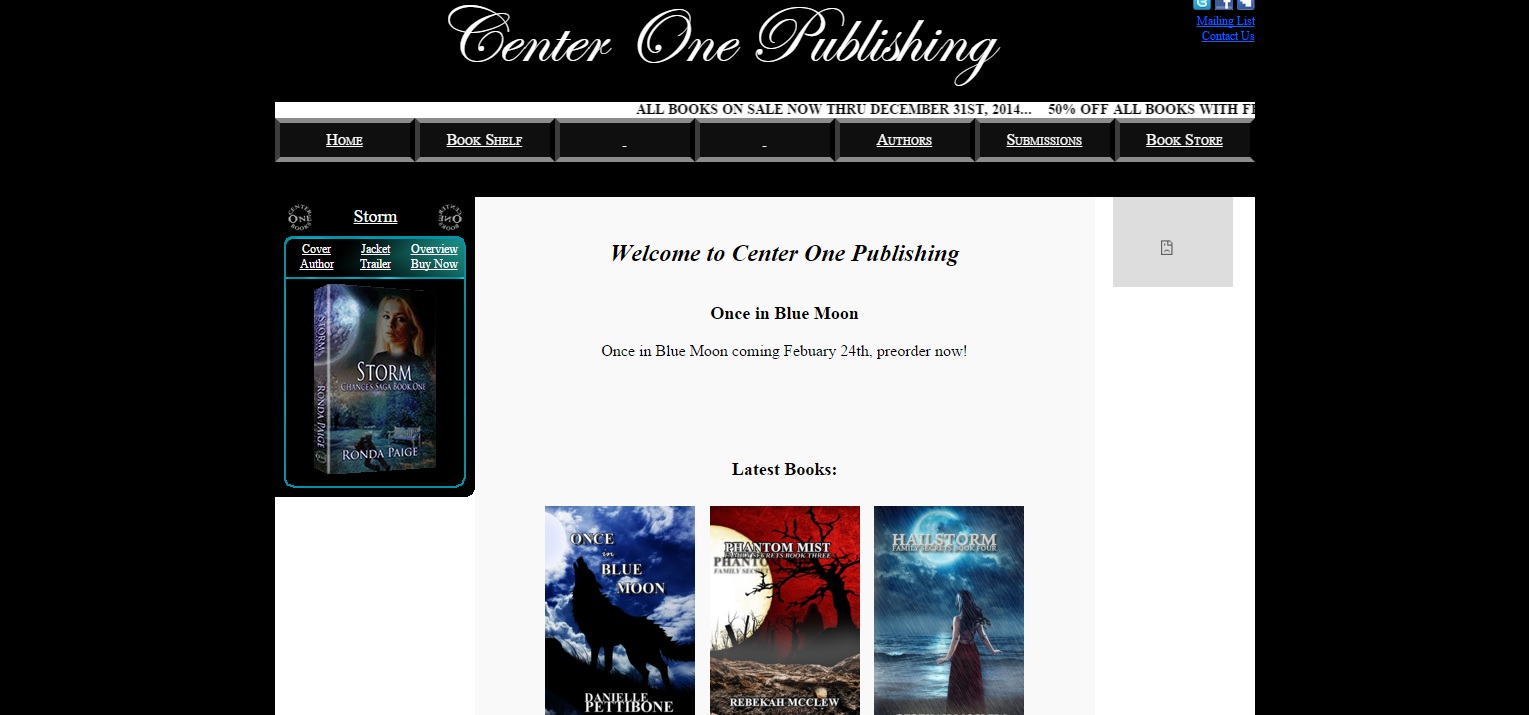 We are a small traditional book publishing house. We are listed through Baker & Taylor distribution. We've been operating Center One Publishing since 2008 however with a combined experience in the industry for 15+ years. We prefer to stay a smaller publishing company so that we can pay personal attention to all of our authors.
Submissions
We only accept stories under these genres:
Fantasy
Science Fiction
Romance
(Paranormal Romance can be listed under main genre's of Fantasy or Romance)
We do not accept novels with any Gratuitous Sex or Violence.
Information
Editors Name Ann Dine
Year Founded 2008
Does the Press Accept: Online Submissions, Unsolicited Submissions
What forms of writing are you looking for? Fiction
Ebook or Print? Both
Do your charge for any services? No
Submission Guideline URL
Contact
Email ann@centeronepublishing.com
Address P.O Box 651
Kingsley, Michigan 49649
United States of America
Facebook https://www.facebook.com/CenterOneBooks
Twitter https://twitter.com/C1Books
GooglePlus
Category Book Publishing Company, Small Publisher