Copyhouse Press Ltd
Website
No Webiste
From the Publisher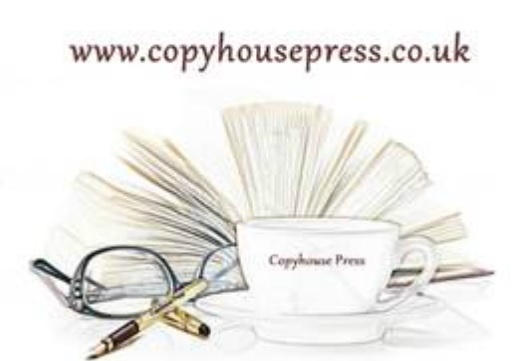 We are a UK based provider of publishing, design, editing, distribution and marketing services. We accept unsolicited submissions from new and experienced authors. We accept unsolicited manuscripts from any author who is eager to make an impression.
We are experienced editors, publishers and distributors with an international reach and a growing reputation.
We provide the highest level of service to our customers. Our business model is innovative, customer focussed and results driven.
We deal with ISBN registration, UK / International copyright, typesetting, printing, binding, and back-cover text. We provide international distribution via Ingram Group (the world's largest book distribution network – giving us access to every major market on earth), inclusion in industry
"Books in Print" Catalogues and inclusion in availability catalogues feeding all major retailers in the major markets.
We offer bespoke professional cover design and editing services as well as a full range of marketing and promotion services. We can provide custom built websites which we host and administer. Domain registration included. We start with 3 or 4 pages and there is scope for extra pages as the client's profile develops – we'll keep it as simple or as complex as the client wishes. We have access to high-end distribution channels at launch to ensure the word of publication gets out there to the right people. Premier news syndication services with global exposure can be fed the news of release as a result of our enhanced syndication capability. We enjoy the use of the same PR distribution channels as the largest multinationals on earth, and we can also include a professional pitch to the UK's premier book retailers.
Submissions
All categories
Information
Editors Name John Lawrence
Year Founded 2015
Does the Press Accept: Online Submissions, Unsolicited Submissions
What forms of writing are you looking for? Non-Fiction, Fiction, Short Stories
Ebook or Print? Both
Do your charge for any services? Yes
Submission Guideline URL
Contact
Email info@copyhousepress.co.uk
Address International House
24 Holborn Viaduct
London, England EC1A 2BN
United Kingdom
Facebook http://www.facebook.com/copyhousepress
Twitter http://twitter.com/CopyhousePress
GooglePlus