Moonshine Cove Publishing, LLC
Website
http://moonshinecovepublishing.com/index.html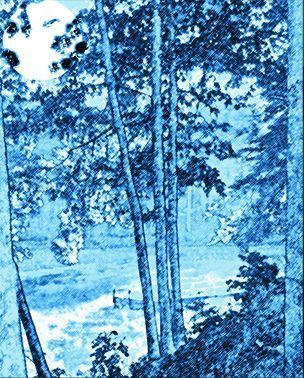 From the Publisher
Moonshine Cove Publishing, LLC is an independently owned small publisher currently accepting queries in the following genres:
Novels – adventure, action, historical (especially ancient Rome & Greece), historical romance, mainstream, mystery, romantic suspense, hard science fiction (not fantasy), police, political, suspense, thriller, true crime, legal, psychological and anything else that strikes our fancy.
Non-fiction – economics, history, military, nature, political, psychology, science, self-publishing, writing and others
Our website is: http://moonshinecovepublishing.com/index.html
Do not send us anything by regular mail, electronic submission only. Submit your query to this email address:publisher@moonshinecovepublishing.com. Do not send us anything except a query letter with the first five pages of your manuscript pasted into the body of the email (pasted, not attached). We will not open attachments or click on embedded links.
If we ask to see your manuscript, send it only if it's your final edit. If you're still thinking of making changes, make them before sending your manuscript.
Make sure your query is the best writing you can do since it may be the only sample we ever see. Don't try to be fancy. Direct and to-the-point is better. In your second paragraph, tell us what your book is about and why it's worth publishing. Convince us it's worth our time looking at more.
Your third paragraph gives you a chance to tell us about yourself including your writing background, published work and how you plan to promote and publicize your book. If you are a published author, be sure to mention that. List each book, its genre and how well it has sold.
NOTE: If you paid the publisher any amount of money to publisher your manuscript, you are not a published author.
PLEASE DO NOT CALL YOURSELF A PUBLISHED AUTHOR IF YOU MEAN AMERICAN STAR BOOKS, FORMERLY PUBLISH AMERICA, OR NUMEROUS OTHER SIMILAR COMPANIES THAT MAKE THEIR PROFITS FROM SELLING AUTHORS RATHER THAN BOOKS.
PLEASE NOTE: WE PUBLISH ONLY WORK THAT HAS NOT BEEN PUBLISHED BEFORE. IF YOUR WORK HAS BEEN PUBLISHED IN ANY FORM, E-BOOK, VANITY PRESS, SUBSIDY PRESS, SELF-PUBLISHED, PLEASE DO NOT SEND US A QUERY. YOU WILL BE WASTING YOUR TIME AND OURS. WE ALSO DO NOT PUBLISH POETRY, FANTASY OR NOVELS SHORTER THAN 40,000 WORDS, SO THE SAME APPLIES.
Submissions
Email submission of completed and fully edited manuscripts.
Information
What forms of writing are you looking for? Non-Fiction, Fiction
Editors Name G Dedrick Robinson
Year Founded 2011
Does the Press Accept: Take Queries Only
Ebook or Print? Both
Do your charge for any services? No
Submission Guideline URL Moonshine Cove Guidelines
Contact
Email publisher@moonshinecovepublishing.com
Address 150 Willow Pt Abbeville, SC 29620
United States of America
Facebook Moonshine Cove Facebook
Twitter Moonshine Cove Twitter
GooglePlus
Category Book Publishing Company, Takes Queries, Taking Submissions