Ink Smith Publisher
Website:
From the Publisher
As an independent publishing house, we do our best to bring our authors a great experience. Our goal and mission is to provide a great experience for first or second time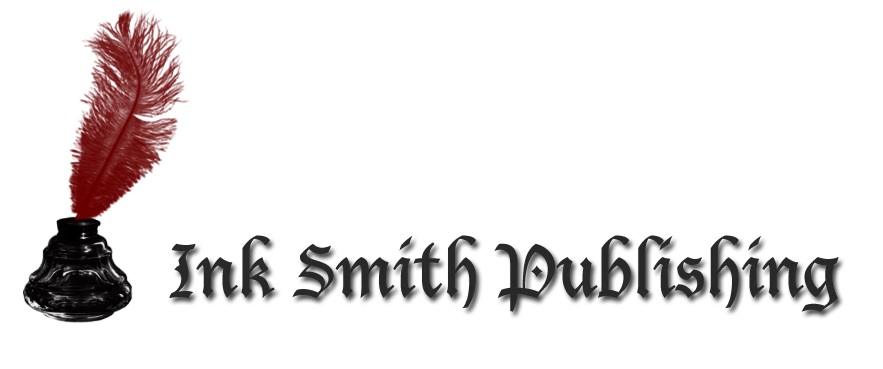 authors. We pride ourselves on the communication and friendship we create with our authors. Taking in only a small amount of authors allows us to devote our attention to getting the books out there.
We pride ourselves on the quality and care we bring to not only the books we publish but the response to our authors. We market and provide the best opportunity for our books, along with working with our authors on different avenues for marketing. It is our goal to rise in publishing quality above our competitors and provide a great service not only for our readers, but our writers as well.
Submissions
We are currently looking for submissions in multiple genres.We accept submissions for both novellas and novels. Novellas must be 30,000 to 50,000 words and novels must be at least 50,001 words. We are looking for new and exciting stories in these specific genres. No fan fiction please. Manuscripts must be polished.
Horror: Apocalyptic, Vampire, Magic Realism, Gothic, Paranormal, Zombie.
Fantasy: Contemporary, Dark Fantasy, Fairy Tale, Heroic,Historic, Magic, Science Fantasy, Paranormal, Shape Shift, Sword and Sorcery, Urban Fantasy, Young Adult, Medieval
Sci-fi: Time Travel, Alternate History, Near Future, Apocalyptic, Super hero, Steampunk, Time Travel
General Fiction: Action-Adventure, Suspense, Thriller, Medieval, Comedy, Humor, Young Adult.
Editors Name:Ashley Howie
Year Founded:2012
Does the Press Accept: Online Submissions, Unsolicited Submissions
Contact
Address:
P.O Box 1086
Glendora
United States of America
Email:
submissions@ink-smith.com
Category:
Book Publishing Company, Drama Book Publishing Comapany, Ebook Publishing Company, Fantasy Book Publishing Company, Horror Book Publishing Company, Humor Book Publishing Company, POD, Science Fiction Book Publishing Company, Small Publisher, Suspense, Takes Queries, Taking Submissions, Teen Book Publishing, Western Book Publisher, Young Adult Book Publisher, Zombie Book Publishers