Native Ink Press
Website:
From the Publisher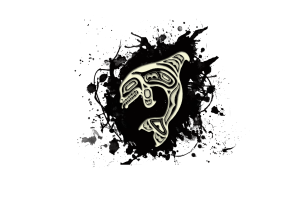 Native Ink Press is an imprint of Ink Smith Publishing.
Here at Native Ink Press we hold the same ideals and traditions as Ink Smith Publishing. We are looking to bring together great authors and great books that we want to see out there in the market. Whether you are a first time author, or well developed in the industry, Native Ink Press is looking for those dedicated to their books as much as we are.
Native Ink Press publishes books in both print and ebook format. We work with our distributors to get our books into local and international markets. Just like Ink Smith Publishing we work openly with our authors and connect on all social mediums including email, Facebook and texts. It may not be the traditional form of communication that other publishers use, but it allows our authors to get those eager questions answered as soon as possible. Further providing the dedication to our authors that we try our hardest to bring. We are a paying publisher offering a starting rate of 13% royalties for print books and 18% for ebooks.
Native Ink Press is looking to become a dedicated publisher in the field of non-fiction titles including novels, cookbooks, health books, regional titles, and creative non-fiction.
Submissions
We are looking for creative non-fiction, cookbooks, health books, environmental, sustainability, self help, and regional titles.
Information
Editors Name:
Ashley Howie
Year Founded:
2013
Submission Guideline URL:
http://www.nativeinkpress.com/submissions/
Does the Press Accept: :
Online Submissions, Unsolicited Submissions, Take Queries Only
Contact
Address:
P.O Box 1086
Glendora, CA 91740
United States of America
Email:
submissions@nativeinkpress.com
Category:
Adventure Book Publisher, Book Publishing Company, Ebook Publishing Company, Food and Wine Book Publisher, Garden Book Publishing Company, Health Book Publishing Company, How To Book Pubulishing Company, Independent Book Publishing Company, Non-Fiction, POD, Self Help Book Publisher, Small Publisher, Takes Queries, Taking Submissions, Travel Book Publisher, West Coast