City Limits Publishing
Website
From the Publisher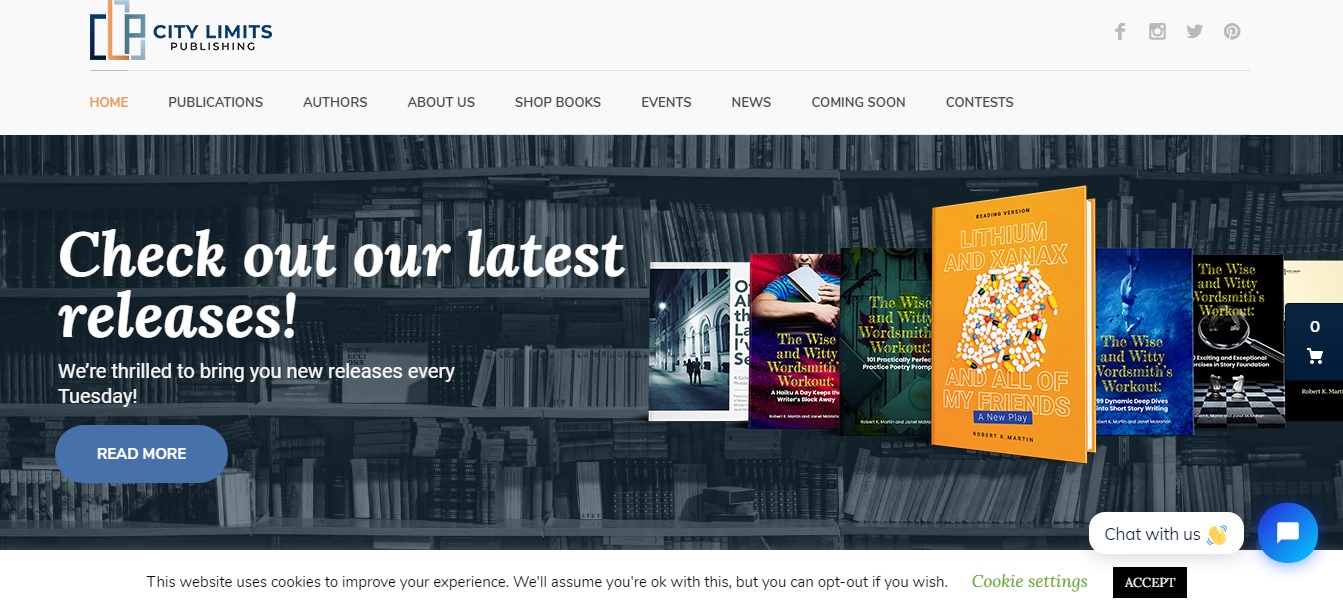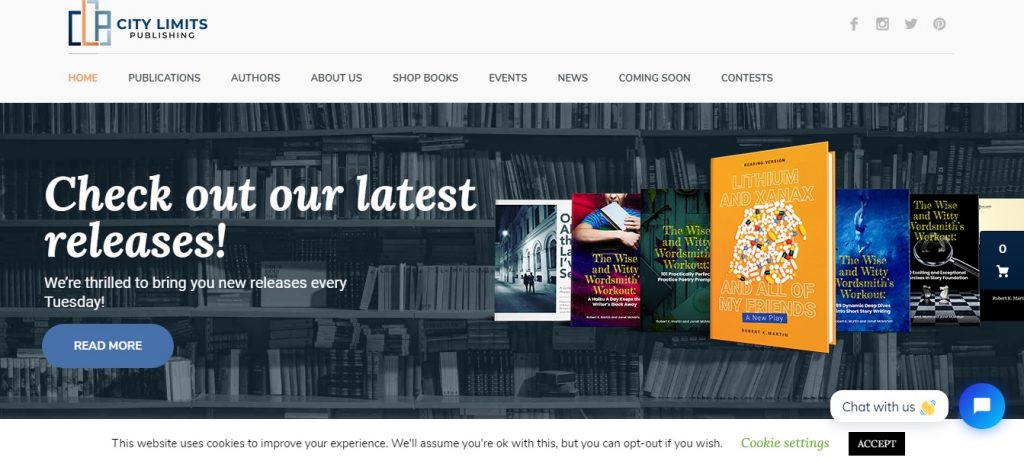 City Limits Publishing is a Tennessee-based full traditional publishing company that helps authors find voice, develop writing and storytelling abilities, and publish works. We will bring out the author in you!
We're focused on author development. If you have an idea, we want to hear about it. If you've already written something, but it's sitting on a shelf idle, we want to help you finish and publish it. If you've never written a word, we're here for you. We're not just launching a platform to sell books.
Submissions
We accept completed manuscripts and work-in-progress pieces.
Information
What do you publish? Poetry, Fiction, Non-fiction, Children's, Novel
Year Founded? 2020
Do you accept unsolicited submissions? Yes
Do you charge for your services? No
Contact
Address 8075 Sawyer Brown Rd
Suite 512
Nashville, Tennessee 37221
United States of America
Email publish@citylimitspublishing.com
Facebook https://www.facebook.com/CityLimitsPublishing/
Twitter https://twitter.com/citylimits_pub
Pinterest https://www.pinterest.com/citylimitspublishing/
Instagram https://www.instagram.com/citylimits_pub/
LinkedIN
Categories
Taking Submissions, Poetry Book Publishers, Fiction Book Publishers, Children\'s Book Publishers, Romance Book Publishers, Non-Fiction Book Publishers, LGBT Book Publishers