C&R Press
Website
From the Publishers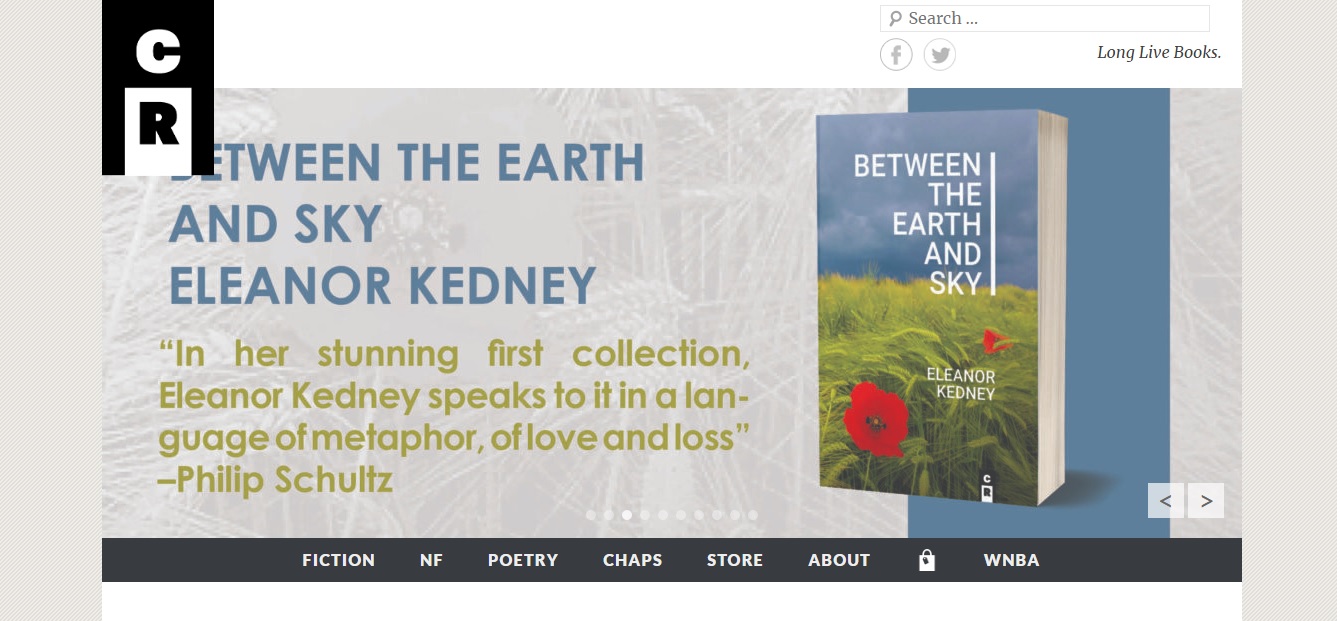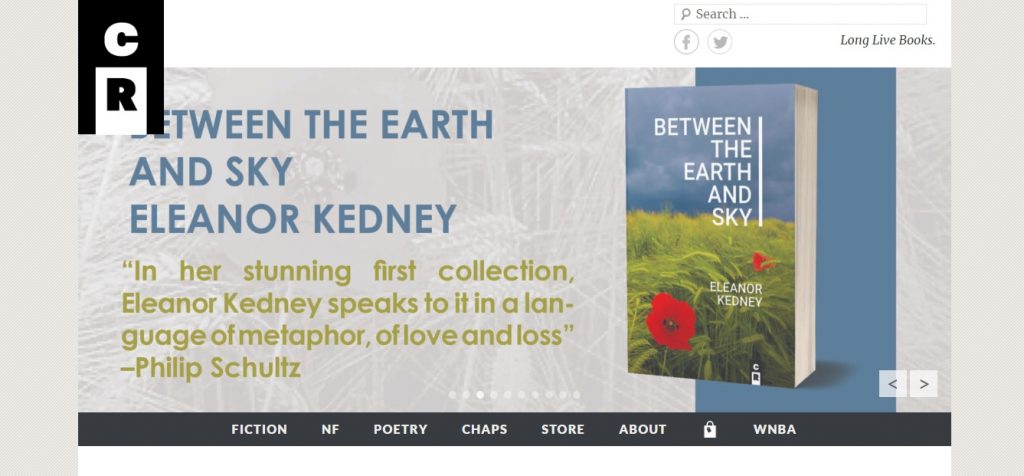 We love books. Literature matters in today's world because it lets us explore and share the best of what we think, and who we can be. Good fiction, nonfiction and poetry grow understanding and imagination, take us into new lives and show us truths we never knew.
For thousands of years, books are how content has been shared. Today, C&R Press is pushing into new media, while keeping the best of what has always made books great.
So we're looking for talented authors and poets – both new and established – whose work we help refine, support, publish and promote. And, through their works, we're looking to grow the reading public's love of reading, writing, crafting and dreaming.
Let other people say that books are dead, that their time is past. Since 2006 we've been helping writers and readers prove that idea wrong – and we're just getting started.
Long live books.
Submission
C&R Press is open for full length manuscripts in all categories for our 2017-18 catalog. Novels, poetry, short story collections, creative non-fiction, memoir, experimental and hybrid work.
C&R Press submissions are open for our Winter Soup Bowl Chapbook and New York reading series.
C&R Press is engaging more than ever in our community, seeking diverse and submerged voices, hosting readings and events at festivals from the Brooklyn Book Festival and the Miami Book Festival, to Sewanee and the Texas Book Festival, to off-site gatherings at AWP (2/10/17 @18th Street Lounge).
C&R has never held a formal reading period. We accept work that will hold people's attention for years to come. It's true that not all submitted work can be taken for publication, but please know each contribution helps support our cause (we're poets and writers, too!)—which is to celebrate and promote literature. The funds created by the reading period go toward one goal: the creation of author-friendly contract models and opportunities to market and promote essential literature.
Information
Editors Name Andrew H. Sullivan
Year Founded 2006
Does the Press Accept: Online Submissions, Unsolicited Submissions
What forms of writing are you looking for? Non-Fiction, Fiction, Poetry, Short Stories
Ebook or Print?
Do your charge for any services?
Submission Guideline URL https://www.crpress.org/submissions/
Email accounts@crpress.org
Address 1869 Meadowbrook Dr
Winston-Salem, NC 27104
United States of America
Facebook cr.press.lit
Twitter
GooglePlus
Category
Book Publishing Company, Chapbook Publisher, Cultural Book Publishing Company, Crime Book Publishign Comapany, Contests, Drama Book Publishing Comapany, Independent Book Publishing Company, Lesbian Book Publishing Company, Literary Book Publishing Company, Literary History Book Publisher, Memoir Book Publisher, Personal Essays, Philosophy Book Publisher, Poetry Book Publishing Company, Printing and Binding, Science Fiction Book Publishing Company, Small Publisher, Taking Submissions