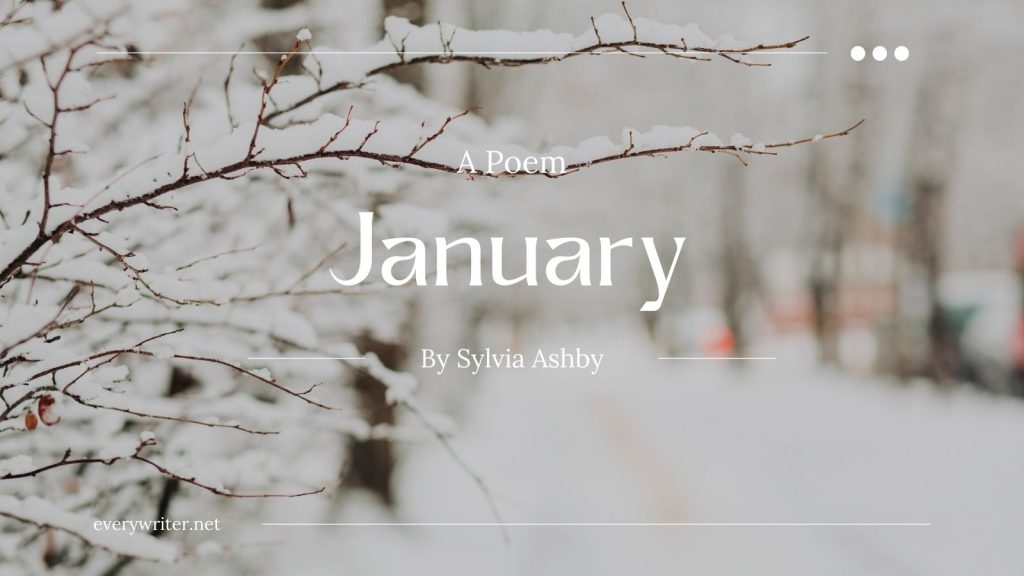 JANUARY
by Sylvia Ashby
Greetings to you, Janus:
the gods' god, their father figure.
The gateway god, presiding over
entrances & exits, arrivals & departures,
births & deaths–either one.
In other words, doors of every sort.
CEO of all beginnings
following on the heels of inevitable ends.
Two-faced Janus, divine doorman,
magically peering to & fro: toward
infinite futures–or all yesterdays.
O Gemini Janus,
I raise my glass in your honor.
Here's dates, figs, cakes of spelt,
also precious salt–anything to appease
your capricious ways. Even this tasty ram!
Tell me: Is today an auspicious beginning?
A welcome sequel to a dismal end?
O two-for-the-price-of-one Janus,
send hopeful omens, better auguries,
new & improved tomorrows:
O Double Deity! O Glorious, etc.
###
A handful of years ago, Sylvia Ashby published a lot of poetry (CONSTELLATIONS, MEZZO CAMMIN, EARTH'S DAUGHTERS, etc.). Then she returned to her first love–theatre, acting and writing. This past fall she had two new scripts produced: 55TH REUNION for grownups and THE GREEN BLUEBIRD for kids.