Bluebird Magazine
Website
https://medium.com/bluebird-magazine
From the Editors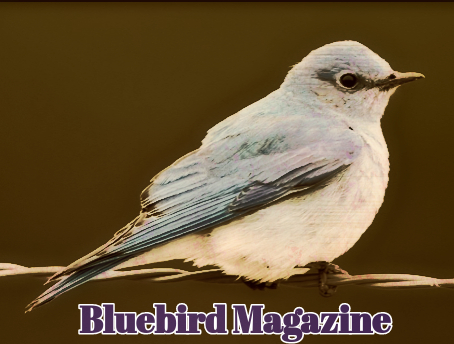 Bluebird Magazine is an online literary magazine that prides itself on supporting new artists, and helping them find the readers that will be interested in their writings. Founded in 2019, Bluebird Magazine is managed by Ethan Becker, who has been published in Wingman Magazine, the Inkwell Literary Journal, the MN Student Creative Collection, and was a semi-finalist in the 2019 MN Short Play Festival, with his play "One Goes Right, One Goes Left".
Bluebird Magazine looks to publish thoughtful, constructive, or just plain entertaining pieces of writing and visual art. The best part is, they accept submissions and publish stories year-round. There is no fee for submissions, and writers receive 50% of the revenue that their stories generate for the magazine, with payouts possibly coming every month. You only need to submit once, and you could get a check every month!
Bluebird is looking for young, unpublished writers, but will accept submissions from anyone, so long as they follow the submission guidelines on their site. An exciting chance for writers to be on the ground floor of a big project, Bluebird Magazine aims to work with their writers, because they understand that the more popular their writers become, the more popular the site becomes, and vice versa.
Bluebird Magazine accepts simultaneous works, as well as works that have previously been published. With an active social media team, your stories are guaranteed to be shared at least twice by the publication, with more shares if the story begins to trend.
Interested in joining their team? Bluebird Magazine is also looking for freelance editors who share the same vision that they do. Because the editors at the site recognize that nobody can write in isolation, and that great writing takes a great community of writers, editors, and publishers to prosper.
So what are you waiting for! Go take a look at their website, and take a peek at their submission guidelines today!
Submissions
Bluebird Magazine publishes short stories, poems, plays, and visual art. Their submission page says, "We welcome art of any kind, and we often don't know what we'll like to see it." They mostly want works from writers who stand behind the vision of the magazine, which is "Nobody writes in isolation". There is no fee for submitting your work. They want to keep things as open and available as possible. Each story is placed behind Medium's paywall, and you will receive 50% of your story's revenue. Stories behind the paywall can still be accessed by non-members, and you will be sent a friend link that gives free access to anyone who has the link.
Looking for a place to start? Their editors love works with vivid imagery, insightful dialogue, and meaningful symbolism. Your work doesn't fit that description? Send it in anyways! They love discovering new things, and finding new writers who peak their interest.
Upcoming
No upcoming events or contests
Information
Editors Name Ethan Becker
Print publication? No
Circulation
Do you take online submissions? Yes
Submission Guidelines URL 
Approx. Response Time? 3-4 months
How often do you publish? Continuously
Year Founded? 2019
Do you pay? Yes
Contact
Twitter
Mailing Address:
Email bluebirdliterature@gmail.com
Facebook