Flannel Magazine
Website
https://www.theflannelmag.com/
From the Editor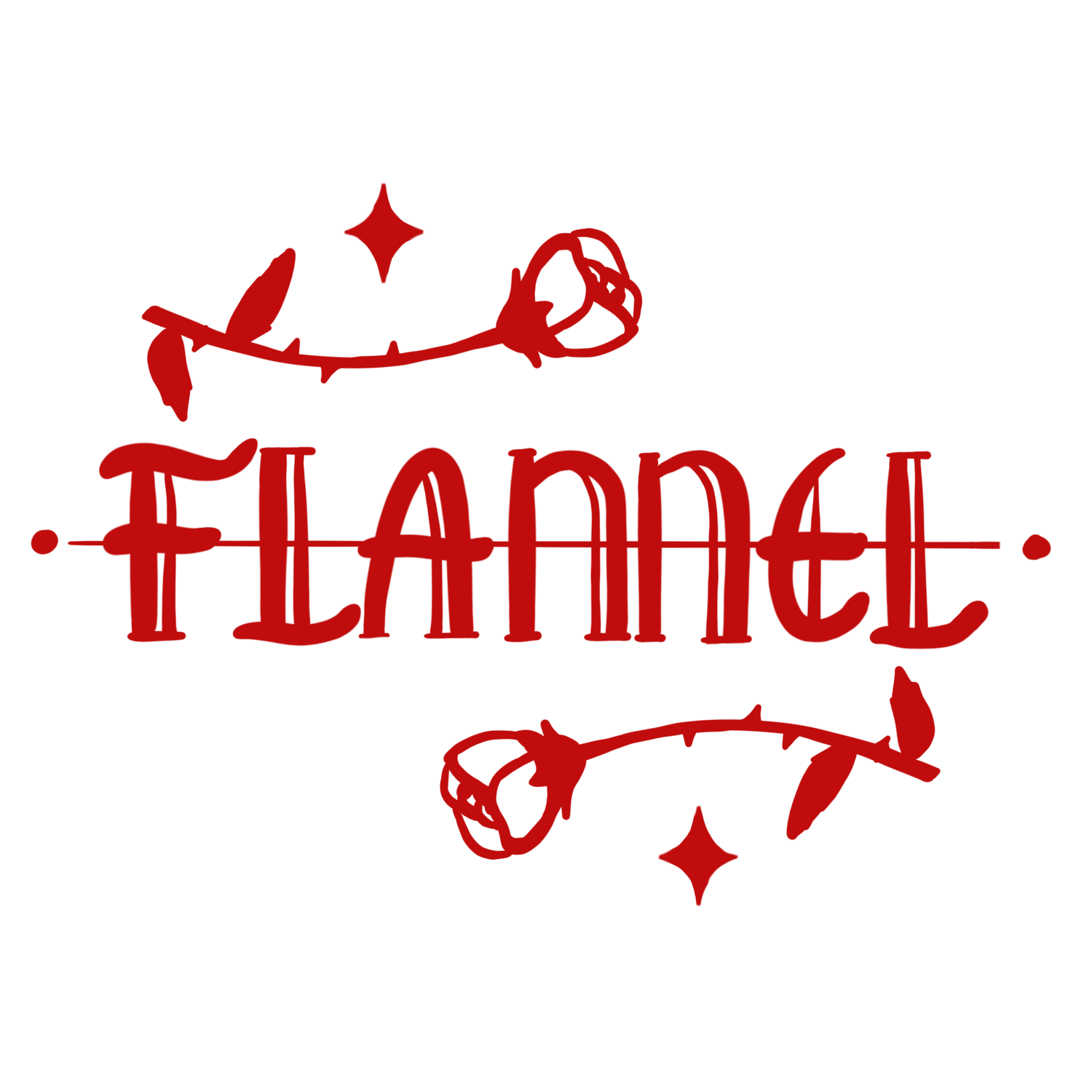 FLANNEL MAGAZINE is an online magazine based in Toronto, Ontario and Vancouver, British Columbia. The idea came about in November 2018 by managing editor Terris Schneider, and visual artist Wren Thompson. Terris and Wren wanted to create a magazine that featured various types of writers, especially new writers. We know some things are overlooked by publications and we want to make it a safe space for everyone. We want to keep in mind activist burnout and content that isn't produced rapidly, or puts pressure on individuals to create. We want to respect everyone's process and mental health. We also want to include interviews with authors who are not as sought out, like new writers, and elders and youth. Providing creatives with a process that is accessible, relatable, with writing prompts and resources is part of our goals.
The site will post submissions as they come in. The format of the online magazine will be a blog style with imagery and artistic aesthetics. There will also be sections where you can easily locate writing and art.
Flannel Magazine represents the edgy poetry, essays, prose, art and ideas of folks living on the margins. We're currently seeking writing and art from BIPOC, women, femmes, LGBTQ, gender nonconforming people, and people with disability/ies. If folks identify as such and feel comfortable including this information in their submission, we encourage them to mention it.
Submissions are ongoing. Writers will only be able to submit once per calendar year. We currently can't pay our writers, but we are hoping this will change in the future through donations. At the end of the year, we will be launching a print version: The 2019 Mixtape. It will feature highlights from our most popular pieces throughout the year. Writers featured in the yearly issue will each receive a free print copy.
Some of our upcoming submissions include poetry about mental health and gender. There are also some nonfiction pieces being posted about having the sex talk for the first time, and an article about International Fetish Day.
Submissions
We are looking for poetry, prose, book reviews and essays. We aren't interested in any topics that have to do with white feminism, All Lives Matter, TERFS, SWERFS, or Male Rights Activists.
The process for submission is entirely online. We don't have Submittable, but writers and artists can email their links directly to us.
FOR POETRY, PROSE, BOOK REVIEWS AND ESSAYS
Writers are encouraged to submit to info@theflannelmag.com with their work with [GENRE] SUBMISSION in the subject line. Writers should not submit any more than 5 poems, max. 10 pages. For book reviews, prose and essays: no longer than 2000 words. Essays, book reviews and prose should be about topics in intersectional feminism. Writers also will need to send their files as .docx and include a
Upcoming
We have a micro poetry call for submissions on our Instagram right now where writers are encouraged to submit horror stories about service they're received from medical professionals.
Information
Editors Name Terris Schneider
Print publication? No
Circulation
Do you take online submissions? Yes
Submission Guidelines URL https://www.theflannelmag.com/submissions/
Approx. Response Time? 2 weeks
How often do you publish? As stories come in and are accepted
Year Founded? 2018
Do you pay? No
Contact
Twitter
Mailing Address:
Email info@theflannelmag.com