Flashquake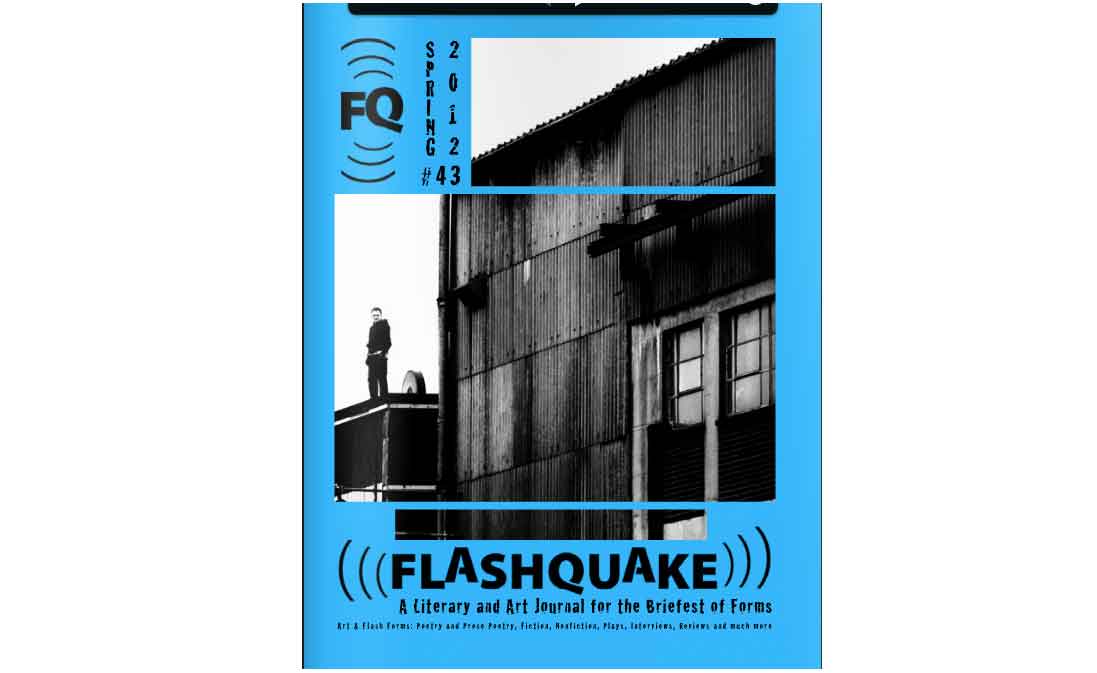 Flashquake
Website:
Is not publishing at this time.
Submission Guidelines URL:
From the Editor
Flashquake is an independent publication that focuses on works of flash (fiction, nonfiction, plays, haibun, short poetry and prose poetry, including translations) and art from around the world.
Submissions
flash fiction, flash nonfiction, short poetry and prose poetry, short plays, reviews, interviews, art, and translations.
Upcoming
Our current friendly competition can be found at http://issuu.com/flashquake/docs/2012spring/71. And can be submitted to through http://flashquake.submishmash.com/submit.
Information
Editors Name: Cindy Bell
Print publication?: Yes
Approx. Response Time?: 0 days to 2 months
How often do you publish?: 4 times per year
Year Founded?: 2001
Do you take online submissions?: Yes
Contact
Twitter: www.twitter.com/flashquake
Facebook: www.facebook.com/flashquake
Email: flashquake@flashquake.org