POCKETFIRE
Website
From the Editor
IDENTITY: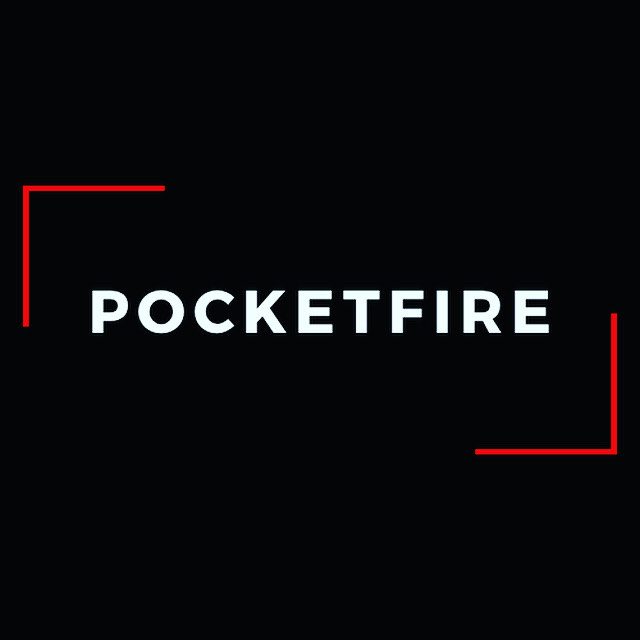 Captained by Creative Director, Tristan Cody (EIC The Jawline Review, Poetry Editor the winnow magazine), POCKETFIRE aims to set the stage for a modern poetry revival. Our focus is inclusive, uncompromising creativity sharpened by contemporary language. We believe there is space for poetry in the stage light of current pop culture. Our inspirations include Anis Mojgani, Sam Sax, Neil Hilborn, Kate Tempest, James Franco, Rudy Francisco and more. These wonderful titans are here for reference to stylistic favorites our reading and editing team may have. However, we accept all styles and voices – please, do not feel as if you need to avoid submitting your work if it does not "match" what you see above. Surprise us with your originality.
ACTION:
POCKETFIRE's vision of combining film and poetry is aimed to place the written word into the spotlight of pop-culture and allow the efforts of our writers to be scene on a more global stage. This is not about moving poetry into a new medium, but utilizing a different medium to reach wonderful people who may have never had the chance to see the beauty of poetry before.
INCLUSION:
POCKETFIRE has a mission to include all people into the fold of creative expression. We do not tolerate any form of inequality, racism, prejudice or hate speech. If you do hold any malice for another human based on their appearance, orientation or identity, you are not welcomed to submit or view our catalog of work. Be better, be kind.
Submissions
Bold, modern, sharp words with a focus. We want poetry that changes the brain. We are looking for poets who seek to make light in dark places. We want a gentleperson with god smiting powers. We want thirst ocean drinkers. We want hungry universe eaters. We want it all.
Please submit 1-3 poem(s) for consideration using our submission form on our website.
There are no deadlines for these submissions. We are rolling thunder.
Once received, you will hear back from us on your acceptance/rejection within 1 week.
POCKETFIRE does not accept any form of hate speech or discrimination. All submissions including such elements will be immediately discarded.
Information
Editors Name Tristan Cody
Print publication? Yes
Circulation
Do you take online submissions? Yes
Submission Guidelines URL https://www.pocketfirepresents.com/submissions
Approx. Response Time? 1 Week
How often do you publish? ONLINE – upon acceptance
Year Founded? 2020
Do you pay? We refund submission fees upon acceptance.
Contact
Twitter https://twitter.com/REALPOCKETFIRE
Mailing Address:
Email pocketfiresubmissions@gmail.com