The long hall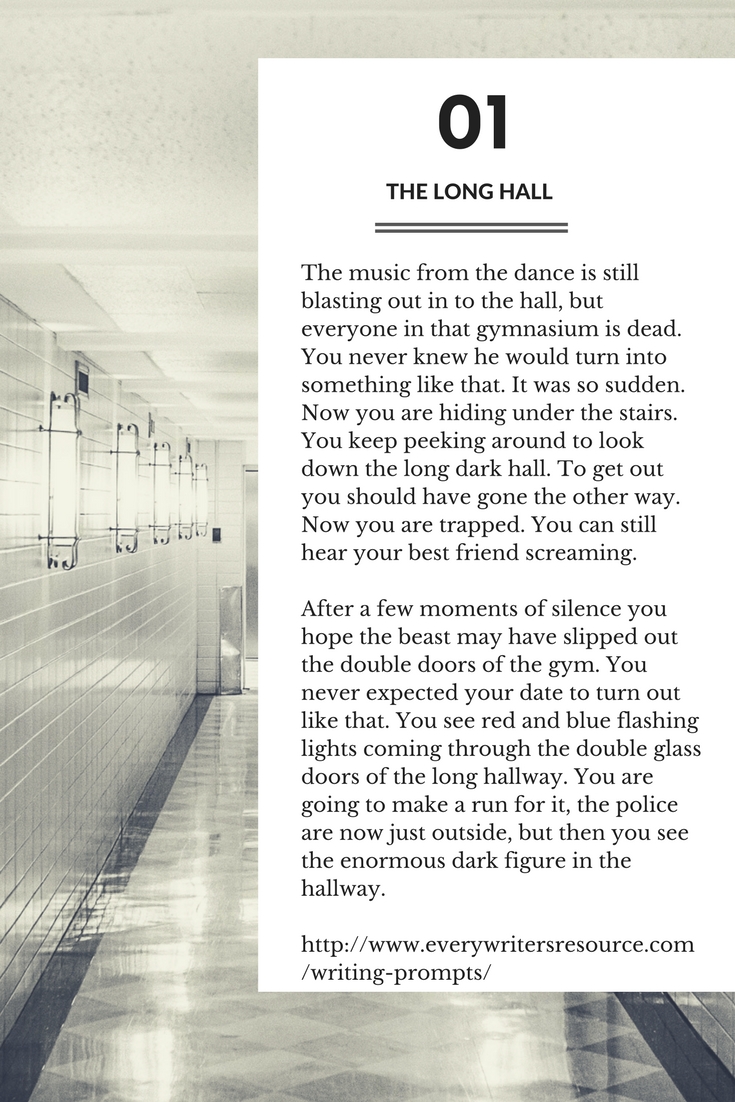 The music from the dance is still blasting out in to the hall, but everyone in that gymnasium is dead. You never knew he would turn into something like that. It was so sudden. Now you are hiding under the stairs. You keep peeking around to look down the long dark hall. To get out you should have gone the other way. Now you are trapped. You can still hear your best friend screaming.
After a few moments of silence you hope the beast may have slipped out the double doors of the gym. You never expected your date to turn out like that. You see red and blue flashing lights coming through the double glass doors of the long hallway. You are going to make a run for it, the police are now just outside, but then you see the enormous dark figure in the hallway.
Please get your stories started below. Let us a comment with the first few paragraphs of your story. We will read them! This is the first in the series of new writing prompts. Please write them and share them!