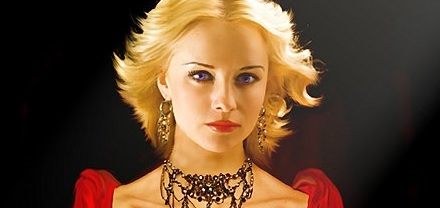 Modern Day Witches
by Chelsea Pifer
No one believes in witches anymore, I thought as I drove to pick up my witch costume for Halloween. The realities of life are much more frightening. That's when I saw her.
A woman was hunched over a sign that read: "Please Help Me Find a Cure"
It was the sign that first jarred my attention. I could not see her face from her position. I watched her pull a long orchid colored shawl over her head as if she were hiding from the coolness of the morning. Chills ran through me when she revealed her balding and peeling scalp with a few strands of oily and matted hair. When she noticed me watching her, she looked up with milky white eyes. Her face….I will never forget her face. It was covered in oozing boils and most of the skin was scabbed over. She lifted boney fingers to her shawl and wiped the disgusting mess.
We stared for what felt like a lifetime. I was appalled by what I saw next. Someone threw a bottle at the woman from the overpass that she was standing under and knocked her out. They were gone in a blink of an eye. I didn't think that I could walk over there, but my good Samaritan instinct took over. I knelt next to her and listened for breathing. She opened her mouth to reveal a jagged set of teeth and ominous laughter.
She grabbed my arm and looked into my eyes and said, "You will pay for this. This is your fault."
I removed her hand from my arm and ran back to my car as fast as I could. When I stopped my arm began to itch. When I scratched it, I noticed that my skin was peeling where she had grabbed it. The itching was unbearable. Both of my arms, my legs and feet felt as if they were all on fire. The itching was everywhere. I feverishly scratched my face and unintentionally took off a piece of skin when I scratched it.
The woman seemed to have disappear as quickly as she appeared when I saw her. There was a pretty woman picking up the sign who smiled at me and winked when she got into a parked on the other side of the road. I looked in my rear-view mirror and saw milky white eyes that promised I would never forget the woman who was looking for a cure. I never used to believe witches existedin the modern world,
Richard Edwards has a BFA in Creative Writing and Journalism from Bowling Green State University and an M.S. in Education from the University of Akron. Managing editor of Drunk Duck, poetry editor for Prairie Margins, reporter for Miscellany, Akron Journal, Lorain Journal, and The BG News. He has also worked as a professional writer and editor in the medical publishing industry for several years. For the last 15 years Richard has also taught literature and writing at the secondary and post-secondary levels. He works much of the time with at-risk students.