Weekly Crossword For Writers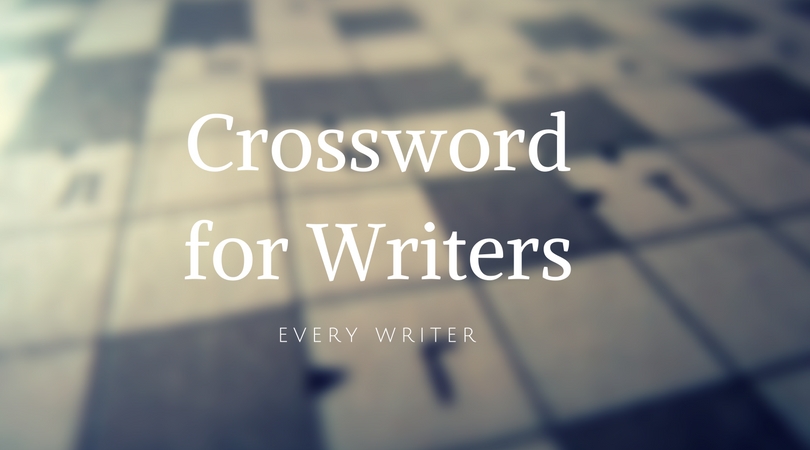 Note: this is a new crossword. The software for these are harder to find and get working that you might thing. This one is ok. We will do this once per week (best we can). Anyway, you can check the puzzle as many times as you like. When you are finished it will say congrats and let you enter your name. It does not list your email.
This weeks crossword"
Famous famous short story names and authors. Most of these are the last name of the author. Some are the titles of the story. I don't think this puzzle is all that difficult. It's the first I have ever built, so please be kind. Leave a comment. I think I spelled all the names right…you know how that goes. Any mistakes, leave them in the comments. Also, say hi in the comments if you like.
This interactive crossword puzzle requires JavaScript and any recent web browser, including Windows Internet Explorer, Mozilla Firefox, Google Chrome, or Apple Safari. If you have disabled web page scripting, please re-enable it and refresh the page. If this web page is saved on your computer, you may need to click the yellow Information Bar at the top or bottom of the page to allow the puzzle to load.
Questions
Across
1. HOW MUCH LAND DOES A MAN NEED
2. Girl with Curious Hair
3. THE CELEBRATED JUMPING FROG OF CALAVERAS COUNTY
4. THE Monkey's Paw
5. The Short Happy Life of Francis Macomber
6. I Stand Here Ironing
7. A Good Man Is Hard to Find
8. She cuts her hair, he sells his...its a Gift for Christmas in other words
9. A Rose for Emily
Down
10. To Build a Fire
11. He will have to stay in the room for many years to win this
12. He is going here to buy something for a girl-Joyce story
13. The Masque of the Red Death
14. A FIGHT WITH A CANNON
15. An Occurrence at Owl Creek Bridge
16. THE CURIOUS CASE OF BENJAMIN BUTTON
17. Young Goodman Brown
18. Désirée's's Baby
19. Draculas Guest
Top Times
Time: 0:03:01 by Every Writer on 2017-08-10
Time: 0:05:22 by Erin on 2017-08-10