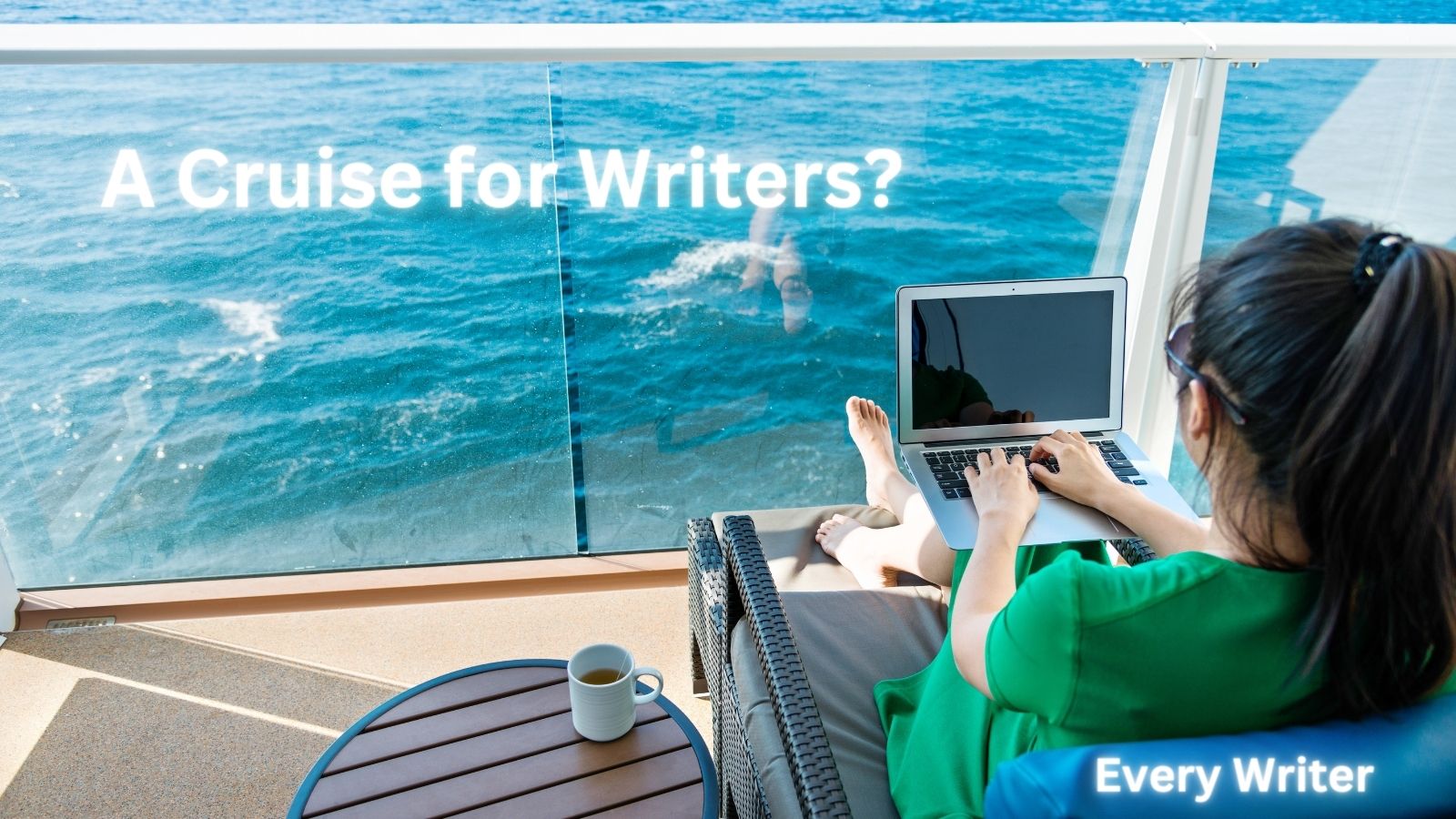 A Cruise for Writers?
It's getting to be that time of year when everyone gets a little itchy for warm weather. The winter also drives people and writers to seek the warm waters of the Caribbean. Is it good for writers to soothe that desire with a cruise? Will going on a cruise give you a chance to write? Can you get some work done?
For many years artists have used art colonies to do their work. Could a cruise be anything like an art colony? Could it be a new retreat for writers to finish that novel? It could happen on a cruise, but it depends on discipline.
The upside of a cruise is the sites. You will see beautiful sunsets, city skylines, beaches, and endless ocean scenes. You will have more inspiration. Depending on how long and how far you go, the stops are sure to include a few places that are unique or at least interesting. If you need to relax, a cruise is an excellent option. The cruise lines wait on you, take care of you, and give you a very relaxing environment. Some writers, I'm sure, would love the spa treatments, and you don't have to worry about cooking or cleaning or anything like that. Cruise ships present numerous buffets, snacks, and dinners and will stuff you with them. It's better than it sounds. The food is good. Each night you will be treated to a gourmet meal, and you can graze on endless buffets all day.
So, at first glance, a cruise is a place for you if you are a writer. Ocean, food, no worries, but you must be very disciplined to take a cruise and get work done. As much as the cruise line feeds and pampers you, they also present a million things to do. Is it hard to pull yourself away from the television? Try skipping scuba diving, jet skiing, zip lining, wind sailing, live shows, gambling, large groups of people having a great time, swimming, beautiful people of the opposite sex, or even the free movie channels in your stateroom. Cruises are the most packed adventure you can have. They are full of activities. Every port has 10 or 20 things to do if you are interested.
If you have a strong will, you can get things done, but you're trying to avoid distractions. The point of a writer's getaway is to be so bored that you have to write. If you had discipline, you wouldn't need to get away from all distractions to get your work done in the first place!
You can get a lot of inspiration on a cruise. The scenes you will see and the towns you visit will give you a great deal to write about and the right mood, but the many activities, events, and people are sure to call you away from your work far more than any distraction you could have at home.
I love cruises, but getting any work done on a cruise takes a lot. My advice is to take a cruise for fun and relax, but not write. If you want to write, rent a hotel room, or buy some time at an art colony.
As pointed out in the comments, having like-minded writers on the cruise with you or even a writers' group would be a great help. So call your friends and get them to go with you, bounce off ideas and even collaborate, and have a productive cruise.