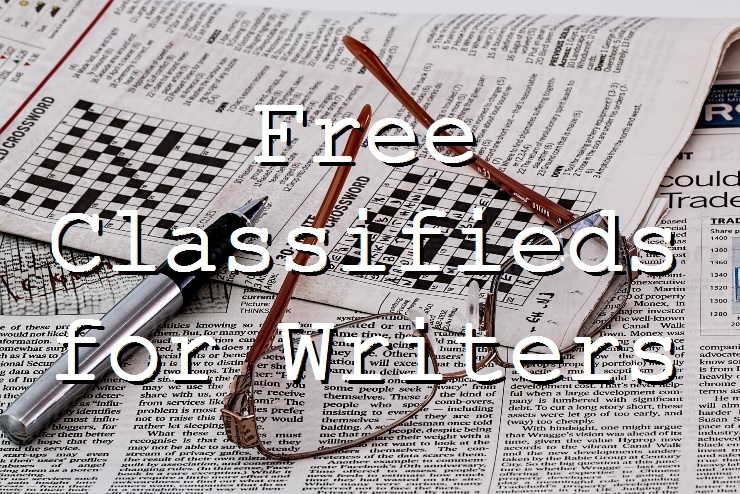 Welcome to Every Writer's Free Classifieds page: Free Classifieds for writers. Feel free to post ONE (1) ad per topic here for free. Do not repeat the same ad in each category! The ad must fit our categories. Do not post paid links! Ads that have paid links or that are not related to writing or the categories will be deleted!
A couple tricks about this site before you get started. You can subscribe or even embed these AD feeds on your site if you like. The more wide spread the better. You do have to scroll all the way to the bottom of each post of classifieds before you can post your classified. We are encouraging you to READ other people's classifieds. I you are here just to post and run, please think about the others here a little. These Free Classifieds for writers have been on the web for over 10 years now. Thank you.
We keep these classifieds free to support the community of writers and editors on the web. Please consider donating to our site.

At one time our free classifieds for writers page was a big deal for authors. Just a short time before we put this page on the web, Newspapers were still making the bulk of their profits from classified ads. No social media, large listing sites and other online outlets have all but dried up the online classifieds for profits pages. I'm happy we've always made these classifieds free and for writers. If you have any questions, or would like to place paid ads on any of our pages, please email us at eds [at] everywritersresource.com