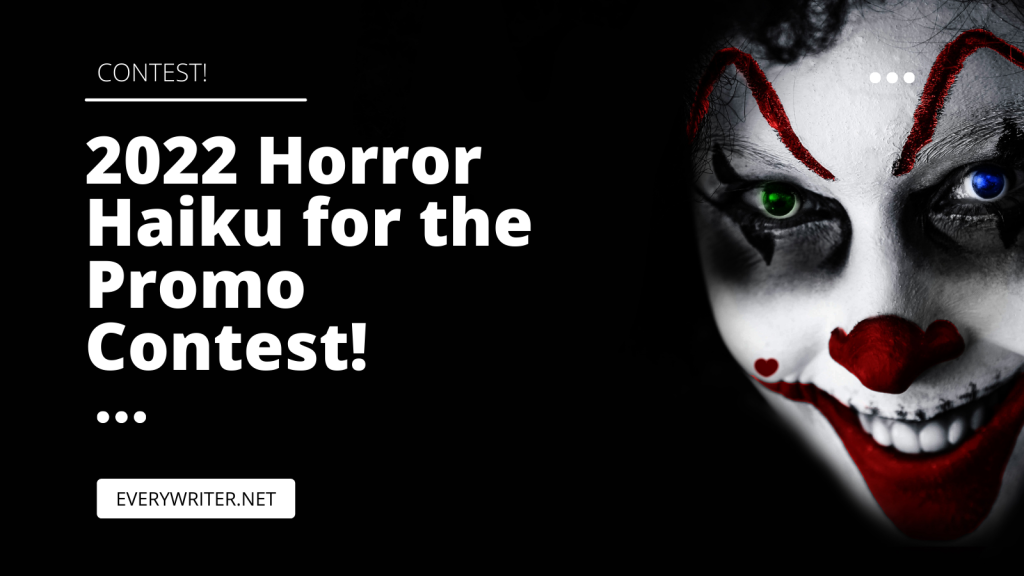 Welcome to our 2022 Horror Haiku for the Promo Contest! I love writing contests, big and small, so we are doing a couple more. These are always so fun to read, and we do read every single entry!
Haikus can be creepy, can't they? So we all know you need 5,7,5 over a 3 line poem to have the structure of a Haiku, but they do not have to follow the traditional conventions (like image in line 2 and all that). Anyway, you will post your Haiku in the comments. Here are the rules.
-Poem must be 5,7,5
-Poem must be something scary, ghosts or zombies or something.
-Haiku must be great.
-Enter as many times as possible.
-Deadline is May 1st 2022.
-Put the Haiku in the comments below.
-Include a title!
Make sure you at least include an email where we can get in touch with you.
I love zombie Haikus by the way. I mean is there anything better than a zombie Haiku? It's like a zombie, eating a brain, in 3 lines….anyway leave us horror haikus, scary scary.
We will announce the winner in May. Good luck, I hope you win, I really want to read a zombie haiku…but it you don't write one it's ok, I love horror haiku.