Our Mission
Our mission is to help writers and publishers. We want to answer questions about writing, settle fears about writing, and connect you with markets for your work, and for publishers we want to create a place where you can communicate and connect with writers. We want to connect every writer who uses our site with a publisher.
Every thing we do it to help writers and publishers. We want to educate, communicate, and promote writers and publishers. We host the largest FREE listing of markets on the web. We host the most visited free classifieds for writers on the web. We try to keep all our services free and for our community of writers. Welcome to Every Writer!
Who is Every Writer?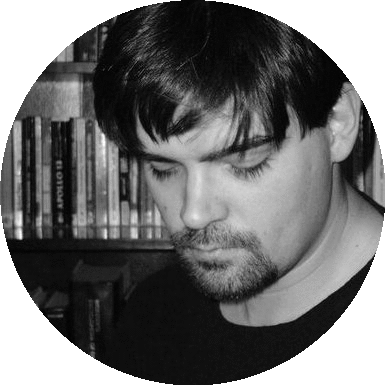 Richard Edwards is the owner operator of Every Writer. Based in Ohio, the site started in 1999 as everylitmag, a listing of literary outlets where Richard had submitted his work. The site has grown exponentially over the years.
Richard Edwards has a BFA in Creative Writing and Journalism from Bowling Green State University and an M.S. in Education from the University of Akron. Managing editor of Drunk Duck, poetry editor for Prairie Margins, reporter for Miscellany, Akron Journal, Lorain Journal, and The BG News. He has also worked as a professional writer and editor in the medical publishing industry for several years. For the last 15 years Richard has also taught literature and writing at the secondary and post-secondary levels. He works much of the time with at-risk students.
His work has been published in Deep Cleveland, Poems Niedgres, Voice, ProseAx, Quill and Ink, imagines inscript, Able Muse, Red River Review and many more. He is the recipient of the Claiborne Quinn award in Fiction. He published a collection of poetry, Misdirection and Hallucination in the Heart in 2006. His collection of short stories is forthcoming.
Richard lives with his wife and 4 children in Ohio.
Other staff
At this time, none.
Contact us!
We love to hear from you. The best way to get in contact with Every Writer is to email me at eds@everywritersresource.com Generally I will respond within 1 day.
Honors
Every Writer was the first site to rank literary magazines by our super secret formula (it's a mix of honors, years published, and national anthology inclusions). Many have copied it.
We were the first home of the Big List of Literary Magazines (others have copied)
First site to create individual listings of literary magazines.
We have appeared in:
New England Review
The Writer's Guild
Refiction
Glimmer Train
Review Review
Narrative
The Write Life
Funds for Writers
Esquire Magazine
New Yorker
Best of the web many times.
And many many more
Copyright
Most of the articles and information on this site are written by, Richard Edwards.
If an article is written by a contributor, the contributors name will be clearly listed at the bottom of the article.
If a story or poem is posted, those stories and poems are owned by the author of the piece, clearly stated on the story or poem.
Our listing on magazines, journals, books, and book publishers are all owned by the respective contributor, and the information is reviewed before being posted.
All copyrights revert back to their authors after publication, all rights are reserved. No part of Every Writer can be copied or used without the express written consent of our site, or the author the work belongs to.
Historic articles
Some of our poems, stories and articles are taken from public domain sources. These are generally from classic famous authors. Please note we do not own this work, it is in the public domain.