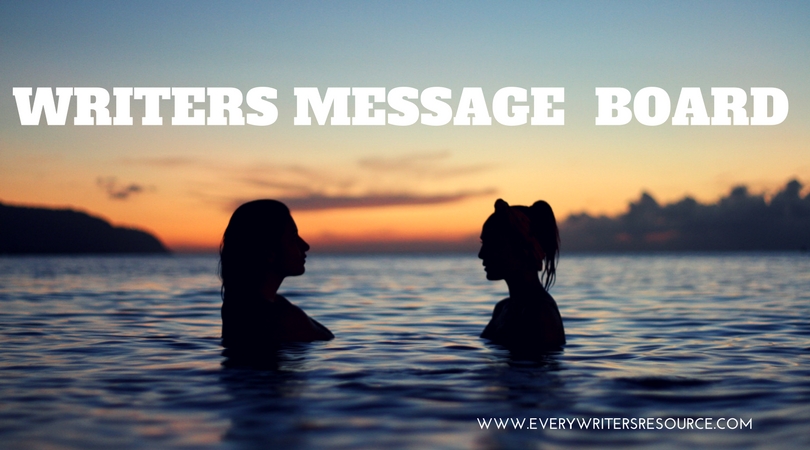 A new forum is born. So we have had infinite troubles with our Message Boards for Writers. We had a message board that was a SMF, or something, then BBpress, then on and on. I think in all we've had 6 different message boards using 6 different software platforms, and all of them have trouble after a while. I made the observation that the native messaging system doesn't usually have problems, and so here we are.
The ground rules for our "boards."
No spamming. Hate hate hate it!
Be nice.
If you want to reply to a topic, hit reply.
If you want to start a new topic, just write in the box at the bottom and hit Comment.
This is a very simple message boards for writers. It is isn't meant to be complicated. Honestly, message boards these days are not all that popular. At one time, we had lots and lots of traffic from our boards. Now with Facebook, Twitter, Tumblr, and all the other social network sites, people just don't spend the time they use to, but we think it is important to at least have a place for people to come and talk about issues, if they want to.
So it's easy enough to follow. If I need to jump in and manage these "boards," I will. I do look at the comments submitted everyday. I've started with 4 or 5 topics, feel free to reply to them.

We are going to try this for a little while, if it doesn't work, it's all my fault. I hope you guys will us this board a little bit more than the others. If things get crazy or confusing here I will add a bundle comments, or something else to make it easier. For now, lets see how much we use this……