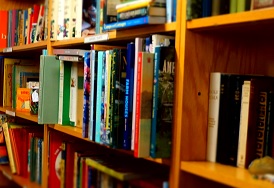 This is the new community/feature site from Every Writer's Resource.com for self-published authors and for writers who are thinking about self-publishing. We want to fill this site with interviews, resources, advice from writers, and much more. We also want to feature your books and help you sell them. We are looking book submissions and interviews. If you are self-published authors please contact us at eds@everywritersresource.com. We would like to interview and feature your book on this site.
We are also looking for self-published authors for a round table. We want to get as much information as we can from experienced authors to help those writers who just starting their self-publishing adventure. So contact us.
Also, we need experts on our site. We need you to comment when people ask question and give advice, so please sign up with us here.
We hope you find this site enjoyable and useful.