Scene from a food court
by Alokesh Duttaroy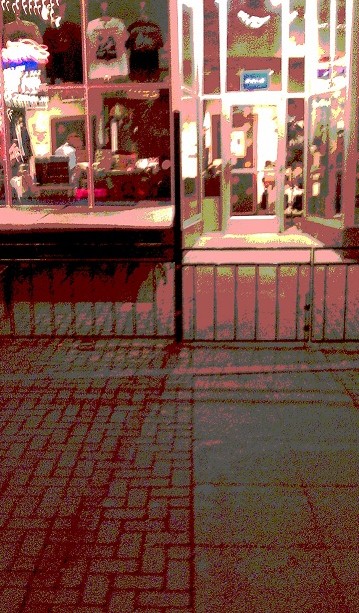 The Korean girl offers a chicken sampler on a toothpick, grinning.
The woman on a wheelchair asks for a medium regular coffee
while the man in the red checkered fleece says hello.
Two young girls in purple and a bright red torsos sway along.
The security guard follows them adjusting his large-sized waist belt and
the blind black man with a cockered spaniel on a leash smiles at a distant.
The glass-ceiling brightens up with the sunlight.
In-between commercial flashes on TV show updates on immigration bill
and gay rights and American values.