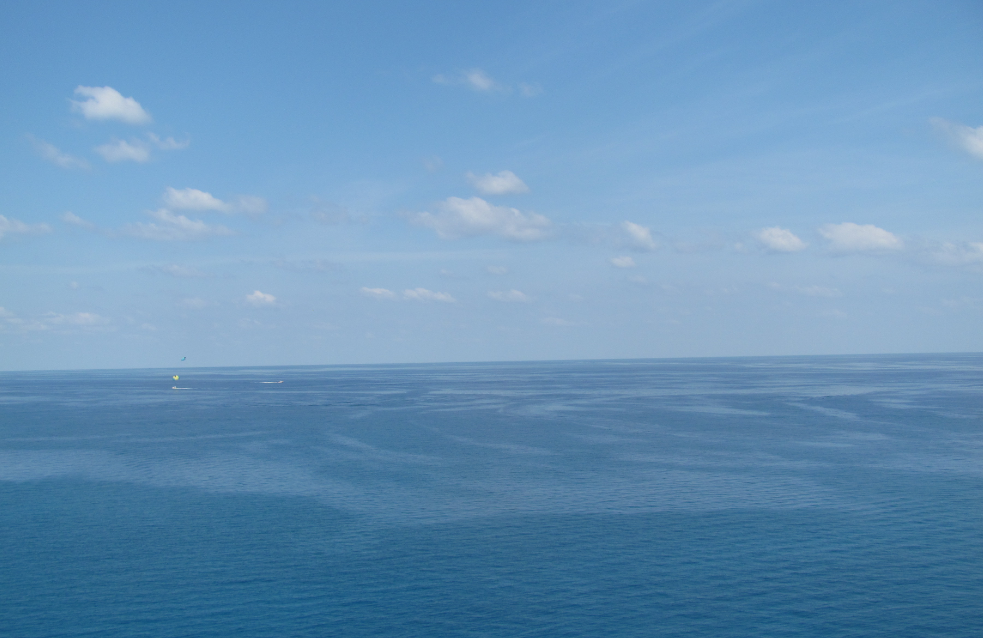 At Plata del Mar
by R. Joseph Capet
If whales could drop acid
before singing,
they would sing you?
the serenity of sea glass
bleeding black lace
at the laserdome.
If the sea were sugar
and not sand,
your toes would trace
mandalas every time
they touched the bottom,
and the monks would drown.
If seagulls could see Paul
Anka in concert,
they'd sit at your feet
on a cushion of crustaceans
like a lion laying down
atop the lamb.
But if angler fish could strobe
upon you snorkeling,
the currents would shift
like short cut straws
on the mirrored main
and stars would shatter.
And if this beach were a nude beach,
my heart would burst,
running sweet
and sticky to the ocean
like a black-lit
lava lamp.
###
R. Joseph Capet is apoet and theologian whose work in multiple languages has appeared in magazines and journals as diverse as decomP, The Montreal Review, the American Journal of Biblical Theology, and Sennaciulo. He currently lays up treasures on earth teaching English to students across Latin America and treasures in heaven teaching Esperanto to anyone willing to learn, as well as serving as poetry editor for P.Q. Leer. More of his work can be found at www.rjosephcapet.com.