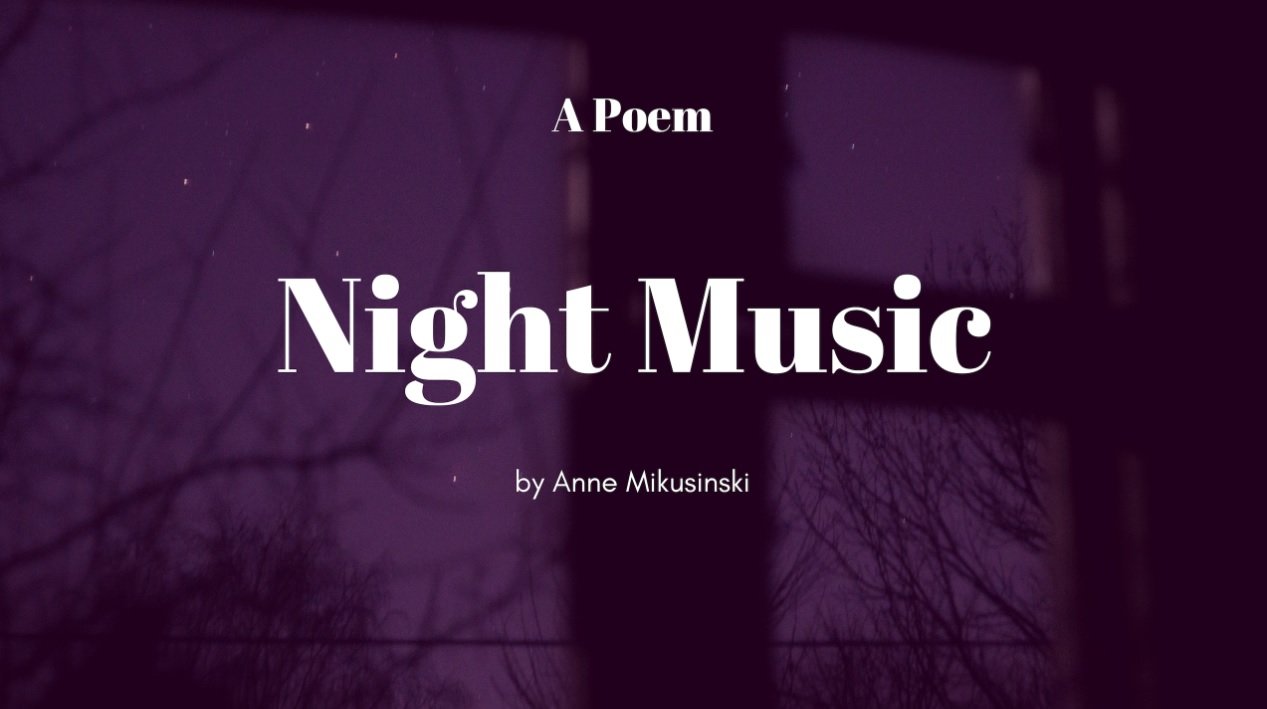 Night Music
by Anne Mikusinski
Tonight's soundtrack
Includes
The soft whirring
Of rotating blades
Above my head
As they lull my thoughts to
Sleep
And usher in
Tonight's cast
Of worries and dead author's quotes,
And other things unspoken
Before midnight.
Their presence brings an uneasy
Familiarity
To the room
And a longing for better
Company
At this hour
A wish for companionship
And soft words
Before sleep.
Anne Mikusinski has been writing poetry and short stories since she was seven years old and most probably making them up long before she could hold a pen or pencil in her hand.