Ian M. Broderick – Professional Editor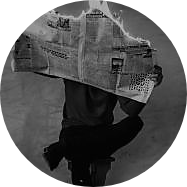 Ian was born and raised in Nashville, Tennessee, where he has worked as a freelance editor for nearly a decade. In his free time, you can find him writing science-fiction, working on leather, or juggling. He collects hobbies like stamps but would never collect stamps as a hobby. He is an editor and published author, and has nearly a decade of experience editing blogs, academic papers, and fiction.
All prices negotiable after 2,500 words.
Proofreading
$0.009/word
The final touches before publishing. Text will be meticulously checked for grammar mistakes, consistent formatting, and spelling errors.
Copyediting & Proofreading
$0.017/word
A more in-depth check. Text will be meticulously checked for factual inaccuracies, syntax errors, awkward wording, and the like. Sentences will be rewritten or rearranged as needed.
Content Editing
$0.022/word
A complete analysis of the work. Involved detailed feedback of the plot, characters, dialogue, world building, etc. Suggestions and rewrites will be given until all parties are satisfied. Contact Ian Broderick.