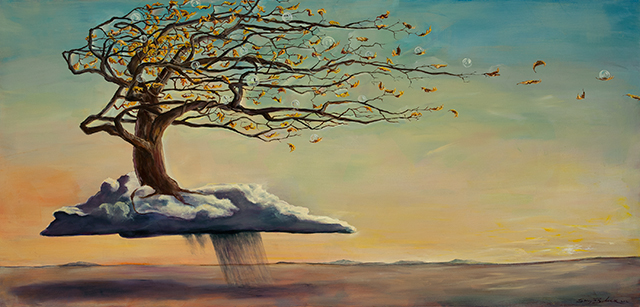 3:01am
by Carl Scharwath
Celestial evening oozes black
and droplets begin to paint
the schizophrenic atmosphere.
Incessant dripping announces
an awakening with an
ethereal alarm—3:01!
Turbulent moonlight dissipates,
alive in anxiety, sleep will
arrive just before dawn.
###
Carl Scharwath's work has appeared internationally with over fifty published poems and seven short stories. He won the National Poetry Contest award on behalf of Writers One Flight Up. His first poetry book "Journey To Become Forgotten" was published by Kind of a Hurricane Press. His art photography has been published in the Conclave Journal, Edgar Allen Poet and was selected for a travel photo contest in the Orlando Sentinel.