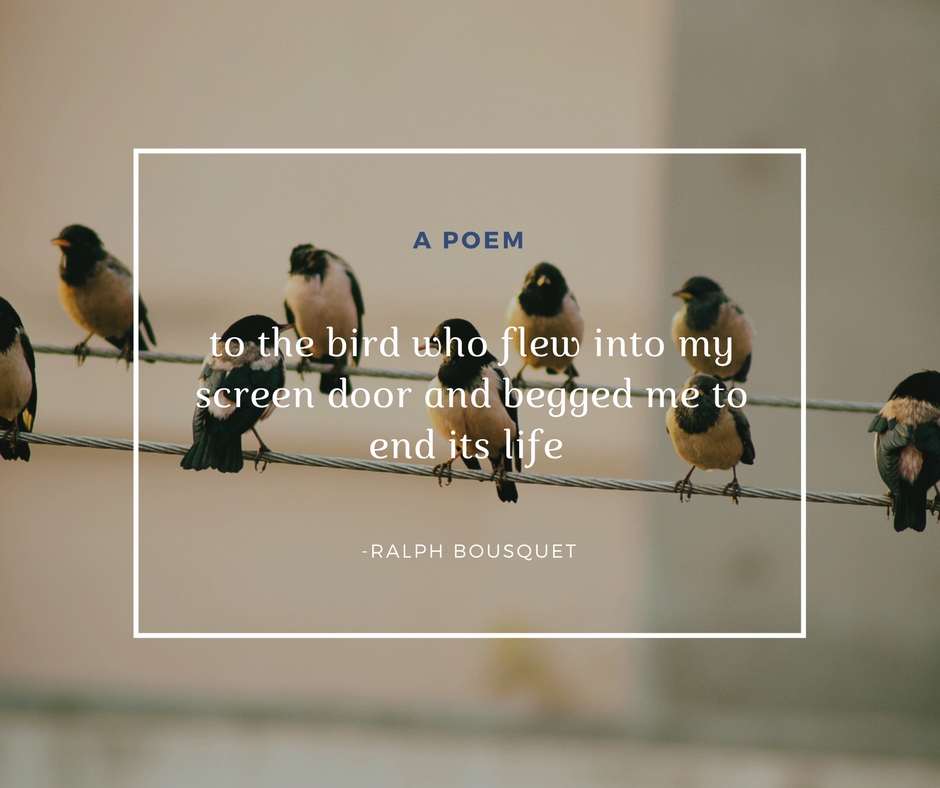 to the bird who flew into my screen door and begged me to end its life,
by Ralph Bousquet
my wicked glass
broke your fall &
your welcome,
& you're welcome, &
your neckbone,
white & wet against your
blue & black feathers, &
i'm sorry, &
your eyes fixed in fury
on me                asking
you got what it takes? &,
forgive me, but
###
Ralph Bousquet is a poet and musician from Cape Cod, Massachusetts. His poems have been published in Ponder Review and The Reader. He attends New York University and lives in Brooklyn.