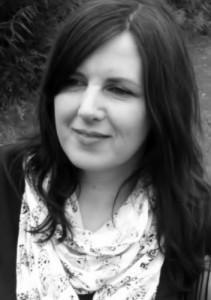 Why Don't You Wish Alice a Happy Birthday?
by KellyCreighton
You didn't have a Facebook page until you died:
your timeline says you were born after your death –
like some superhuman-saviour-reincarnation.
Facebook ask people to get in touch with you;
Write on her wall. Recommend a friend for Alice,
it says. But people pause; they don't know whether
you get broadband in heaven or not. It would have
to be broadband or better…right? They post the
odd message anyhow, about a really bright star on the
drive to a concert – you would've danced like a maniac,
Alice. Do you remember the time we couldn't stop
giggling in class? Only the good die young. Like you;
who only made teensy mistakes: you were human.
Facebook send your administrators requests to play
Candy Rush: your admins get pissed off 'cos you died
before Candy Rush became a thing. You probably would've
liked it. A lot. Alice, you wouldn't like half of the people
who write on your wall now. They're all on your friends list.
Now. You would block them if you knew the password.
###
Kelly's work is currently and forthcoming in literary journals The Stinging Fly, Long Story Short, Wordlegs and Ink Sweat & Tears.
She is writing her second novel; was awarded second place in the Abroad Writers' Conference Competition judged by Pulitzer Prize winner Robert Olen Butler, and long listed for The RTE Guide/Penguin Ireland short story contest.
http://kellycreighton.webs.com