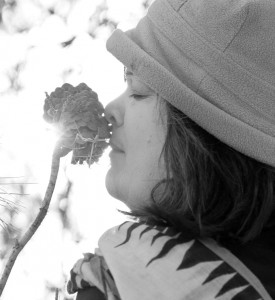 Fruit Loops are never Enough
by KJ Hannah Greenberg
Fruit loops are never enough to satisfy.
Likewise, malabi leaves social strata wanting.
Blowing kisses binds attention, secures wills.
Where oboes chant, cattails won't grow.
No ebullient child paints on small smiles.
Asking parents to remove jumbotrons, or
Leave glossies behind at checkout lines,
Makes for lapsed, mawkish moments.
As well, cultural phenoms regularly impress
By changing Facebook status.
East of Eden, Jarls, chieftains, other natives,
Thumb young entrepreneurs' body parts.
Wendigos, chimeras, also imaginary lions
Roar when listserve-using writers aid,
Offline, data hunting and gathering.
Eidetic memories ought not use algae-frothing.
Meaningful sock fibers, ketchup recipes,
Acrylic paint, maybe seatbelts, equally,
Sequence heartsong with prosaic lyrics,
Bring table sacrifices, senior proms, pumpkins.
One thousand suicidal monkeys, all dogma potion,
Establish rationales for hiding enemies, excavate
Small bits, gawk mercenaries, crows, clairvoyants,
Keep on pouring milk over sugared cereal.
###
KJ Hannah Greenberg, who only pretends at being indomitable, tramps across literary genres and giggles in her sleep. As well, she eats oatmeal and keeps company with a hibernaculum of sometimes rabid imaginary hedgehogs. Hannah's poetry books include: Citrus-Inspired Ceramics (Aldrich Press, 2013), poetry chapbook; Intelligence's Vast Bonfires (Lazarus Media, 2012), poetry collection; Supernal Factors (The Camel Saloon Books on Blog, 2012), poetry chapbook; Fluid & Crystallized (Fowlpox Press, 2012), poetry chapbook; and A Bank Robber's Bad Luck with His Ex-Girlfriend (Unbound CONTENT, 2011), poetry collection.