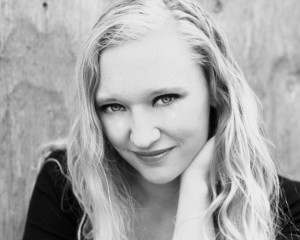 I am Loud
by Natalie Copeland
I am loud,
Demanding attention.
I know when I am being charming
Because I try.
I put on my impressing face
And do my impressing hair
And speak my impressing words.
I tell you my embarrassing drinking stories
And everything else about me
That you probably shouldn't know.
I am not good at being quiet
Because that's not who I am.
I am not the sweet girl
Who will leave you with a smile
And a touch
And a glance
Or a single word.
There is nothing of this fashion of romance
About me.
I am the girl who will point out your flaws,
And take you outside to see the stars,
And remind you how human you are,
And what a wonderful thing that is.
I am the girl who will talk about science,
And music and theology and history,
And point out constellations, laughing,
When you don't know the big dipper's name.
I am the girl who will make witty references,
To classic literature and science fiction,
And will tell you stories of how I once,
Made a gingerbread replica of a lighthouse.
I am the girl who will stand on a table,
And sing at the top of my lungs on the highway,
And act like a chicken or quail or velociraptor,
Or nuzzle your face like a lion to make a point.
I am the girl who takes too many shots
And then coaxes you to bed on a Russian liver,
And knows all the right places to bite, and tease,
And follows with exceptionally coherent pillow-talk.
I am not a thin silk scarf on the wind.
I am not a thing hard to capture.
You would not spend a perilous journey
Through a wild, perfumed jungle,
Searching for my slender garments
Hung beside a pool
As I wail to the breeze.
Rather, I am the bird who flies overhead
Making too much noise
Distracting from the trail ahead.
A bird whose plumage proves
What an interesting life it must be?
What a colorful life for me?
Perpetually strange
The lone comic relief.
I am many things.
But I am not quiet.
Of this I am sure.
###
Natalie Copeland writes her poems from the valley of Snoqualmie, Washington. She is currently attending Central Washington University, where she is studying for her Bachelor of Fine Arts in Musical Theatre.
If you're interested in reading more of her poems, her collection is currently hosted by Hello Poetry where she goes by the pen name Subconscious on Parade at:
http://hellopoetry.com/-subconscious-on-parade/