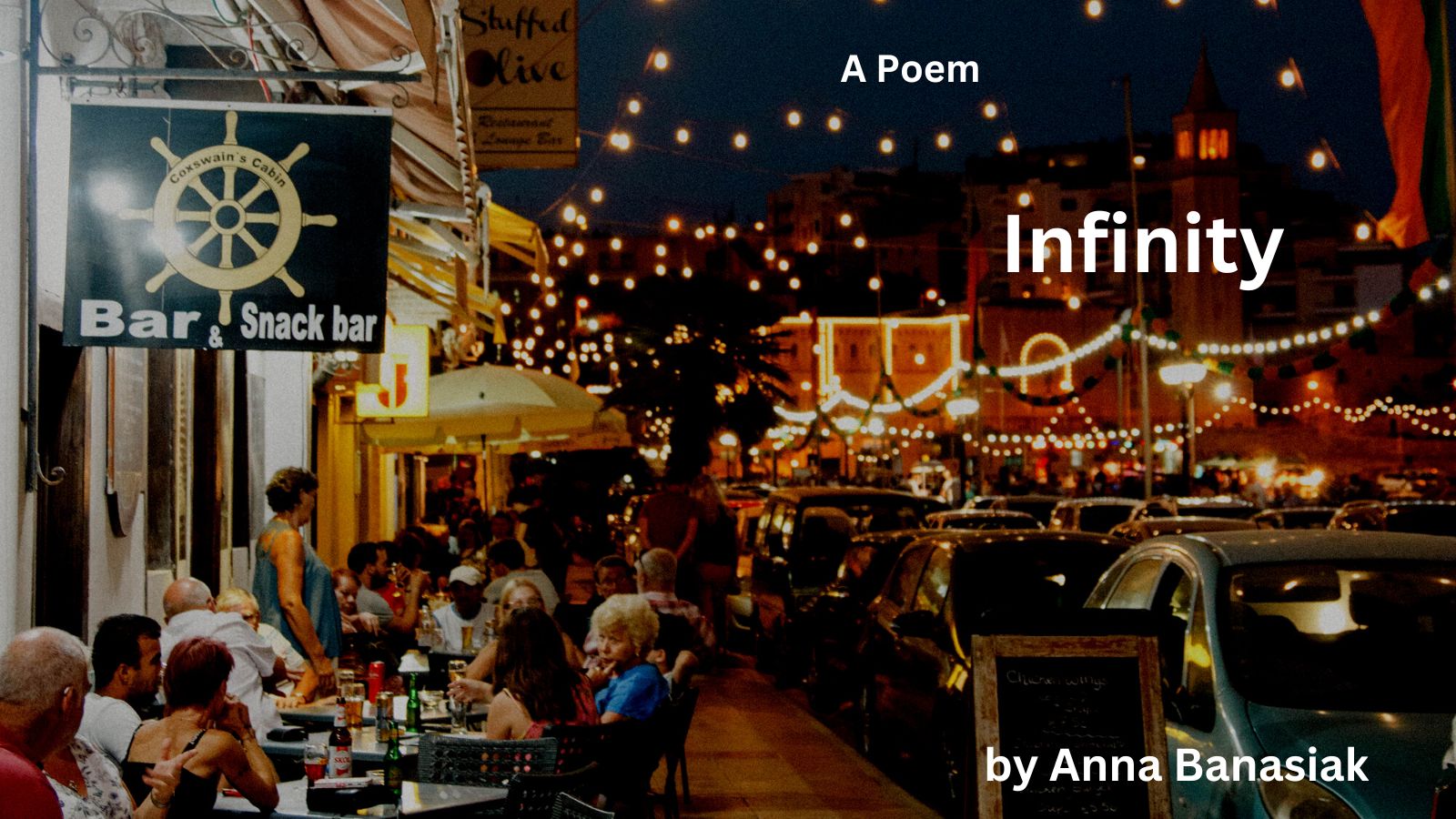 Infinity
by Anna Banasiak
I'm looking at people
lost in the rushing universe
I'm only a drop of time
in a gust of eternity
I'm searching for the truth
in the music of things
wandering in the world
like a blind bird.
Anna Banasiak have been published in New York, London, Surrey,  Australia, Canada, India, Africa, Japan, China, Cuba, Israel. She is the winner of poetry competitions in London, medal Unesco, Berlin, Bratislava, gold, gold and silver in Kamena, gold, silver and bronze at All Poetry. silver for short story, silver for dog poem, bronze for Mother poem, poems of the day at poemhunter, poems of the month at Poet bay, editor picks at Prose, winner at Poems and Quotes and Writers Café. I publish books of poetry in India and Japan.