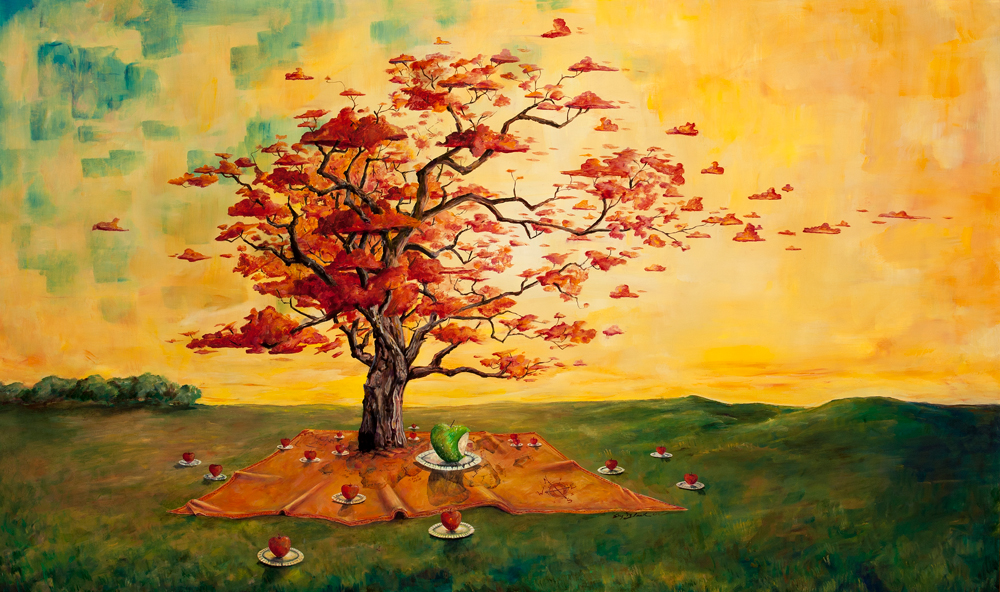 Yellow Found
by Larry D. Thacker
I walked over the entire three acres of cemetery land,
the middle of the city, like back when graveyards began
in the center of towns, this one well over century ago,
town founders near the middle with over-watcher obelisks
and squares and compasses and bold old names, lichens
patching along the corners of chipped but well-made
stones purchased with old money still around in town,
but I could not find another tiny patch of yellow crocuses
like I'd found at the entrance on that mid-February day
no matter how I searched, these fooled out of the ground,
tempted out, like the beams of sun this day and the warmth
finally on my face as I moved out from under the cedars.
###
Larry D. Thacker is an Appalachian writer and artist. His poetry can be found in past issues of The Still Journal, Kudzu Literary Magazine, The Southern Poetry Anthology, Volume VI: Tennessee, Unbroken Journal, Mojave River Review, Broad River Review, Harpoon Review, Pine Mountain Sand & Gravel, Dead Mule School of Southern Literature, and Appalachian Heritage, among others. He is the author of Mountain Mysteries: The Mystic Traditions of Appalachia and the poetry chapbooks, Voice Hunting and Memory Train. A student services higher education professional for 15 years, he is now engaged full-time in his poetry MFA from West Virginia Wesleyan College.