Vernon Press
Website
From the Publisher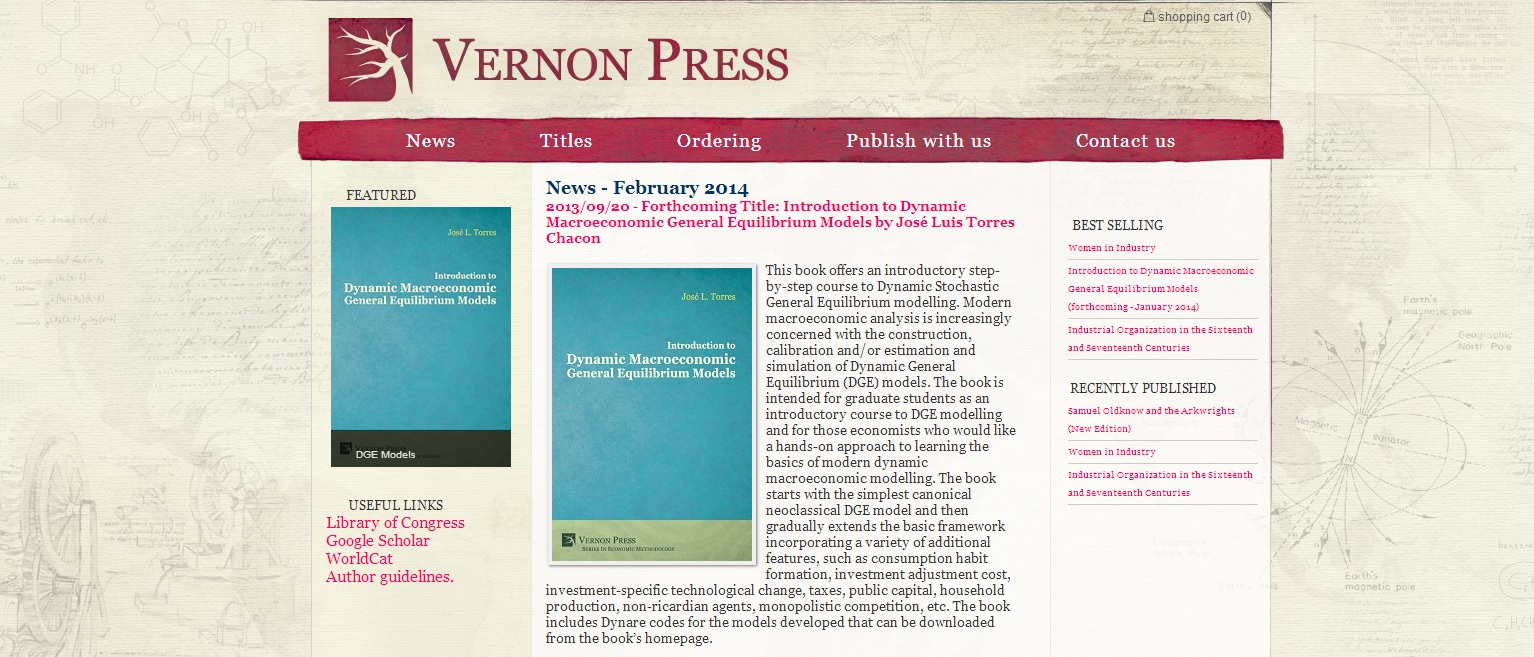 Vernon Press is an independent publisher of scholarly books in the social sciences and humanities.
Submissions
We welcome proposals for scholarly books and monographs in the following subjects: – Economics (including economic history) – Sociology and social psychology – Business and Management – Philosophy – Fine art (including the history of art) – Statistics and mathematics – Education and pedagogy – Linguistics We commit to reply to all proposals and endeavor to offer constructive feedback whenever possible.
Information
Editors Name
Address
Does the Press Accept: Online Submissions, Unsolicited Submissions
Email info@vernonpress.com
Submission Guideline URL http://www.vernonpress.com/publish.php
Year Founded 2011
Category
Academic Book Publisher, Book Publishing Company, Historical Book Publishing Company, Independent Book Publishing Company, Non-Fiction, Philosophy Book Publisher, Political Book Publisher, Psychological Book Publisher, Radical Book Publisher, Science Book Publishing Company, Women's Studies
EWR Note: We are currently seeking more information about this publisher. If you have published a book with this publisher, please leave a review. If you have alert or warnings about this publisher, please leave a review. We are always looking for more information about publishers to make our site more useful to our readers.
If you are from the publisher, please contact us. We need more information about your publishing company.
We work hard to bring our readers the most complete information possible. This isn't always easy, and we need your help. You can leave a review and a rating of this publisher before.