Living Springs Publishers LLP
Website
http://www.LivingSpringsPublishers.com
From the Publisher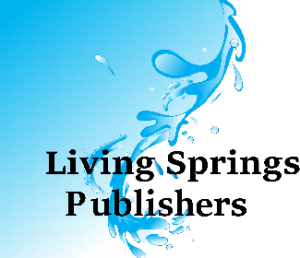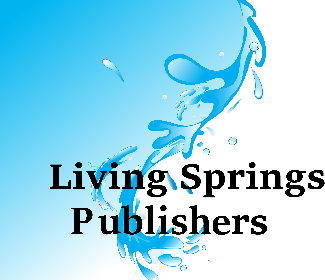 Living Springs Publishers LLP is a family owned, independent publishing company based in Centennial, Colorado. We chose the name Living Springs Publishers to honor our roots in the Living Springs area of Eastern Colorado. When we first started Living Springs Publishers we had two very specific goals in mind: To finish and publish Henry's book "What is a Hero", and to finish and publish Dan's novel "The Toastmaster. Both of these goals were accomplished within the first three months of our existence.
After these tasks were completed we decided that we wanted to give other writers an avenue to have their work made available to the public. The economic reality of the publishing business makes it impossible to publish books without the authors facing a very high financial burden. We came up with the idea of our "Stories Through the Ages" book series. We received many entries for the College Edition and for the Baby Boomer Plus contests. We are extremely proud of our first two books and the authors who sent us their stories. We plan on these contests continuing for many more years. Our first years of existence have been extremely satisfying.
Submissions
Living Springs Publishers LLP is now accepting submissions for our short story contest "Stories Through The Ages Baby Boomers Plus 2018" (anyone born 1964 or earlier).
We published "Stories Through The Ages Baby Boomers Plus 2017" and "Stories Through The Ages College Edition 2017" last year. We received a lot of great stories for these contests and we are very proud of the resulting books. Submissions for the College Edition are currently closed as we are working on getting the 2018 book ready for publication.
There is no prompt for the Baby Boomers Plus 2018 contest, stories may be about any topic. The word count for this contest is 1000 – 4000 words. A minimum of the top 15 finalists will be included in a book published by Living Springs Publishers LLP. In addition first, second and third place finalists receive cash prizes of $500, $200 and $100 respectively.
I would appreciate it if you would help get the word out about the contest. Submissions for the 2018 edition close on June 15. Entries can be submitted at:
Submissions
What forms of writing are you looking for? Non-Fiction, Fiction, Short Stories
Editors Name
Year Founded 2016
Does the Press Accept: Online Submissions
Ebook or Print? Both
Do your charge for any services? Yes
Submission Guideline URL http://www.livingspringspublishers.com/index.php/baby-boomers-plus/
Contact
Email JVPeavler@LivingSpringsPublishers.com
Address
Facebook
Twitter
GooglePlus
Category Book Publishing Company, Contests, Memoir Book Publisher, Small Publisher