10 Ways to Sell Your book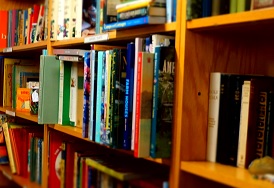 How do you sell your self-published book? You spent a year writing it. You spent another year shopping it to publishers. Now you've published it yourself, and you suddenly realize without a publisher's promotions, your book could just sit there and not sell.
1. Your platform
Before you published your book you spent time gaining an audience. You have many twitter followers, contacts on Facebook, and other social media. Now let them know your book is for sale! Send them a link (if you didn't do this before you published, do it now)!
2. Email (platform 2.0)
Before you published you collected as many double opt in email subscriptions as you could get. Remember how you gave away free short stories just to get people to sign up. Now it pays off. You write a really great email and get everyone interested!
3. Your readings
You've been reading at the coffeehouse and library for the last couple of years. Now is the time to buy a few advanced copies of your book to have on hand at your reading. After your reading you sell a couple and direct others to your website (saying you are so sorry for selling out)!
4. Your Business card
You spend the time to come up with a great business card with a link to your book and your blog, now is the time to use it. Hand it out as a bookmark, or just give it to people you meet at parties.
5. Par-tay!
Speaking of parties, now you have something to celebrate. Yes, throw a party. Invite other authors if you like, but get all your literary geek friends and their friends together at your house for some wine and food, and show off your book! Buying some copies to sell on hand, is ok too.
6. Book stores
I know what you are thinking. Barns and Nobel, Books A Million, and ½ Price Books won't let me sell my book in their store. This might be true for big book stores, but small local stores love local authors. They love to have a reading that draws in the locals. Not only should you ask to do a reading to promote your book, you should also print flyers promoting it. After all is said and done, ask the keep to stock a few copies of your book.
7. Press Releases
Write a press release about you and your book. Send it to as many newspapers as possible. Make sure you send it to the town you grew up in and the town you currently live in. Send it to others as well. Many times, short on copy, they will run your story under the local or arts section.
8. List your book
I know it seems crazy, but list your book. List it with as many sites as possible. List it with us. The reason you need to do this is for search engine results. You want to come up in the first 10 results when someone types your name or your book. You want all these listings to point to a page where people can buy your book! If I hear your name at a party, and I can't remember everything about your book, you have to have people be able to find your book even knowing have the information. https://everywritersresource.com/selfpublished/
9. Write expert articles.
If you write articles for sites, like our site, like other writers sites you can list your book and site in your bio. This helps a great deal. If you have written a book that is about a "How to" topic, certainly email articles to sites that relate to the subject you have written about. Many times if you write an article on how to set tile, and you have written a book on it, people may want to know more.
10. EBook and more
Make sure your book is available as an eBook, and make sure that your book is listed correctly on all the sites you sell it on. Make sure you have your book in the right categories and genres. Double check everything now. Give yourself the best chance you can at selling your book!