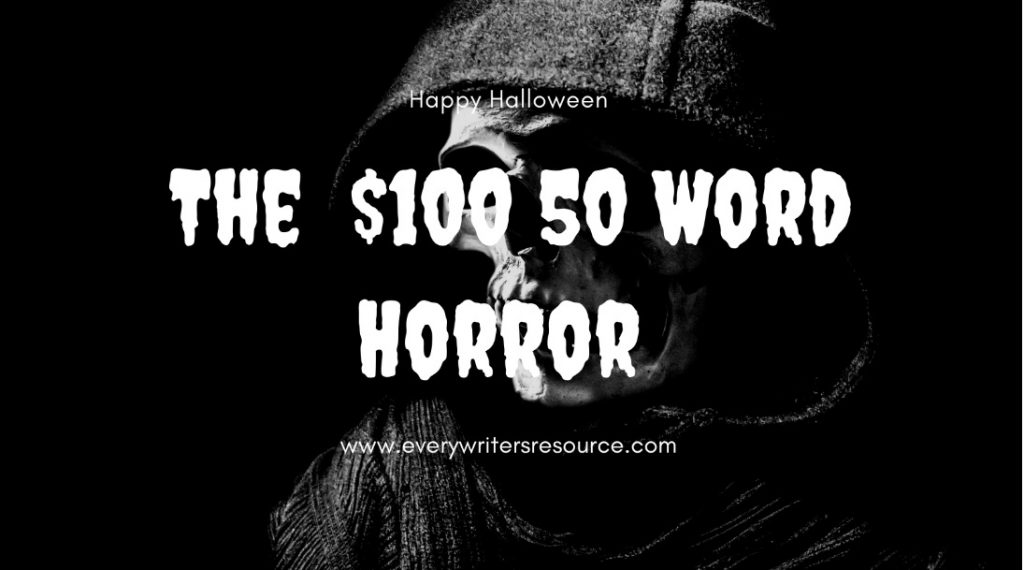 Welcome to our 2020 50 Word Horror Story Halloween Contest! I'll be honest, last years contest was a mess! We had all kinds of trouble. People played but didn't supply their contact information. People didn't want their personal information used. They didn't even want their stories used. They didn't want to get paid, they wanted to spread the money…on and on.
We have developed new rules this year to stop all this nonsense. We want to be clear who wins. We want it to be transparent and fair!
Please read our rules carefully!
Stories:
Must be high quality horror stories
Must be 50 words or under
Must be a complete story
Have to be in before our deadline.
Deadline is October 27 2020 (EXTENDED BY 1 DAY)
Enter as many stories as you like!
Post your story in the comments below.
Scariest Story Wins
We will announce the winners in a movie chat night, like every Halloween.
What you win:
Your story will be placed on a tile and shared on our social networks
You will get a winning announcement post with links to your books and/or website
You will win $100 cash paid through paypal.
Contest requirements
Winner must respond to our email within 2 days. If you do not it goes to the running up.
Winner must agree to use his or her name on our site (it can be a pen name
We will announce the top 3 stories on October 29th (MOVED 1 DAY) at our movie night. If you want to know the winner, come to the movie night. We will repost the winner after the winner responds.
We want this to be fun. We have not run a contest in a year due to death threats from the last contest. Please be nice, play well together. Your stories and comments will be held for moderation, so please give it a little while for the story to post. 
Post your stories below.
Get news, listings and contests winners fast by joining our mailing list. It really helps us if you sign up!