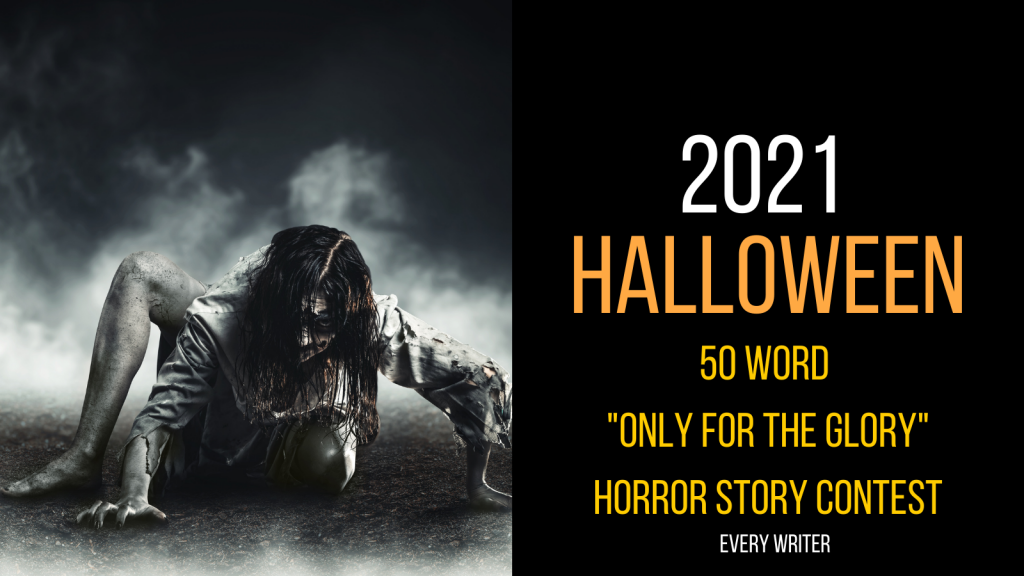 Welcome to our 2021 50 World Horror Story "Only for the Glory" contest. EWR has been on Hiatus for a good while. We have had many issues over the last year, but your fearless editor is working to get the wheels turning again. I can't let Halloween go by without a horror story contest. Bragging rights and promotions are the prizes this year. . Basically the best story, selected by me, wins. You leave your story in the comments, and it has to be scary. 
The rules: 
Must be high quality horror stories

Must be 50 words or under

Must be a complete story

Have to be in before our deadline.

Deadline is October 29 2021

Enter as many stories as you like!

Post your story in the comments below.

Scariest Story Wins
The prizes: 
The top 3 stories will be announced Halloween night 2021 on our site and in our movie chat. 

The top 3 stories will be announced on our social networks. 

The top story author gets to promote something writing related (a website, a book, a podcast, ect…) on our site and social networks. 
So this is easy, leave your scary 50 word story in the comments. I'm really looking forward to reading them. Movie night details are coming.
(Note: you do not have to register or login to our site to leave a story or comment. All comments are currently being moderated, so it may take a little while for your story to appear)