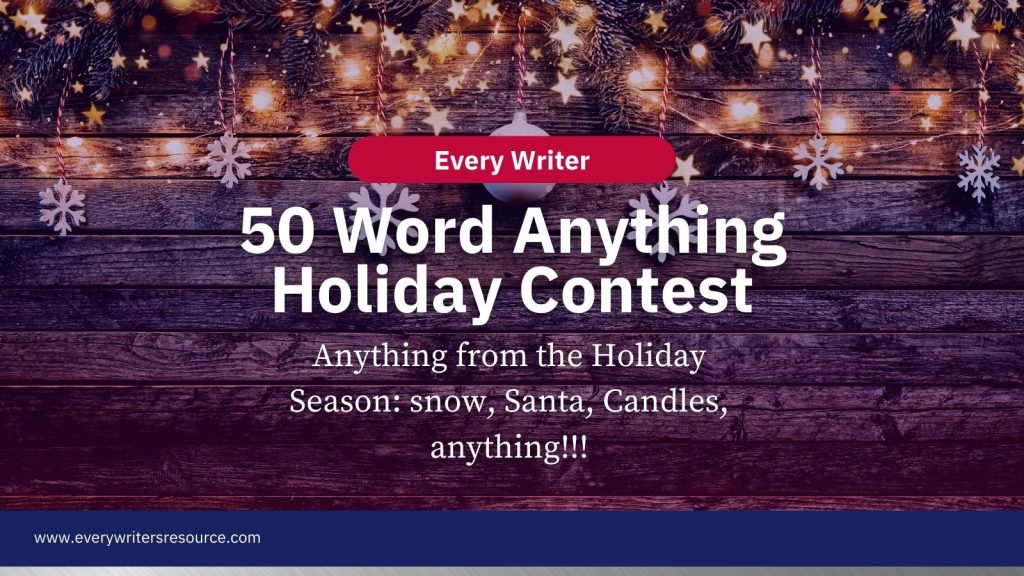 Welcome to our 50 Word Anything Holiday Contest. This contest is simple, it's just a 50 word or less story that has something to do with the Holiday Season. Your character could be walking through snow. She could be eating a turkey leg or decorating a Christmas tree or anything to do with this season. We'll even take it just snowing. Anything Holiday and we will consider the story. Many of these will be published in our digital and print issue, so it's a perfect and very simple way to appear in our magazine and on our site.
Rules:
Stories must be 50 words or less
Stories must have some mention of the Holiday Season in them
Stories must be stories
Stories must be written in the comments.
Must be high quality
Enter as many times as you like.
Deadline December 20, 2021
Prizes:
Winners get featured in our Magazine and on our site
You will get $1000 in free promotional for your book or writing related product or site
We will promote you on social media
Write your story in the comments below. Many will be published in our digital and print magazine. The earlier in the season these are posted, the better. Please send us high quality stories. Also whatever you put in your URL will show up in the sidebar and on all the main pages of our site, so if you want to promote your website, book or social media, feel free.
Good luck and Happy Holidays!