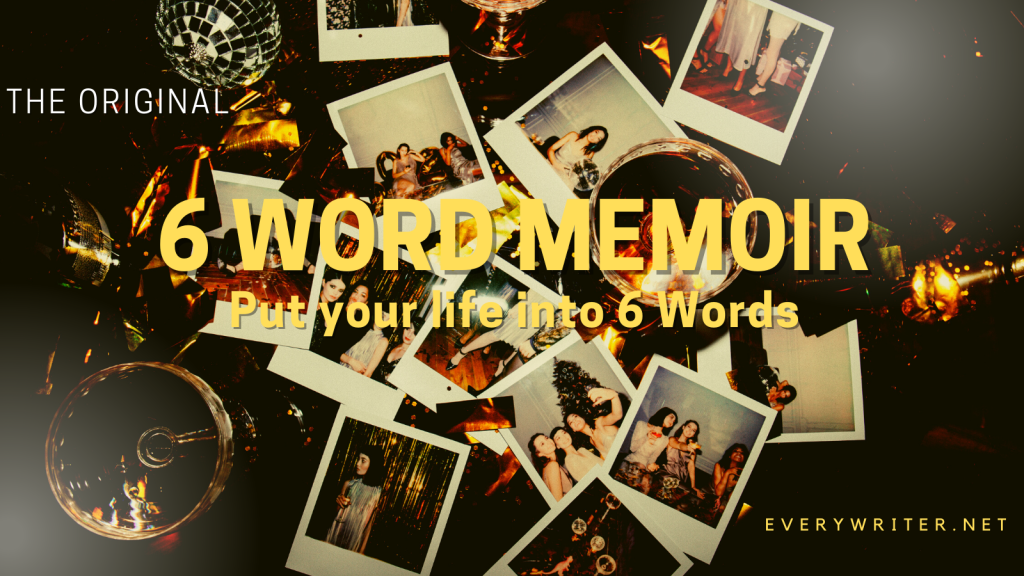 6 Word memoir: Put your life into 6 Words!
Ok, this is not a contest. We are making a home for some 6 Word memoirs on our site. This is something that if you look around the web, you will see have become kinda popular. This isn't a contest, it's just a place to leave your memoir and a link to your website or book if you have one. The 6 word memoirs on this page need to be about your life. It's basically an overall memoir I guess like a real memoir. Anyway, I'm going to put some guidelines before. Please leave your memoir below, and if you miss our contests, don't worry, we have some coming in the future.
Anyway quick rules:
Must be 6 words, no more, no less.
Must be in some way summing up your life
Must be "moving"
You can enter as many times as you like
Memoir must be written in the comment
Must be original
I have high hopes for this. Please have fun with it, and I'm really looking forward to these. These memoirs are always amazing.
Good luck!