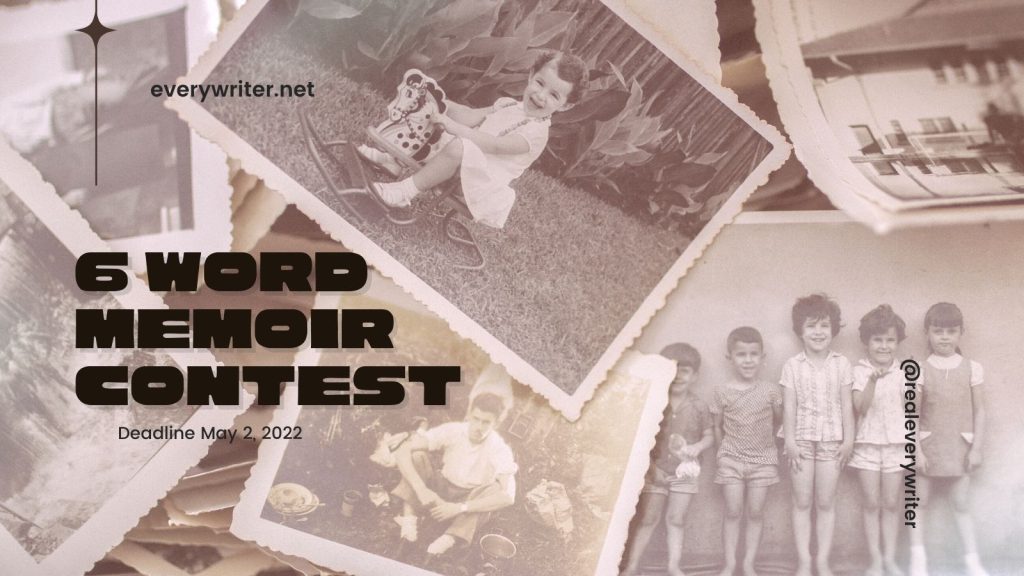 6 Word Memoirs are all the rage on the net and in writing communities right now. Everything from YouTube videos to TikTok, Twitter and Facebook all have hosted these types of contest. We are looking for the BEST 6 Word Memoir about anything you want to write about. We are looking for 6 words that move us. In fact emotional impact is the number one criteria for this contest. The 6 Words that most make us feel will win.
There are 2 prizes for this contest:
The author will receive 1 month of free promos  on everywriter and our social networks and mailing list (a $500 value)
Authors will be offered a monthly column on our site. Yes we basically will be asking you to come write for our site.
The rules:
Memoirs must be 6 words
It must tell a story
Must be in the comments (please not emails)
Must be submitted by 12am on May 2, 2022.
If you have any more questions feel free to email us. Post your 6 Word memoirs below. We will be reading them. Good Luck!